#Sporkitup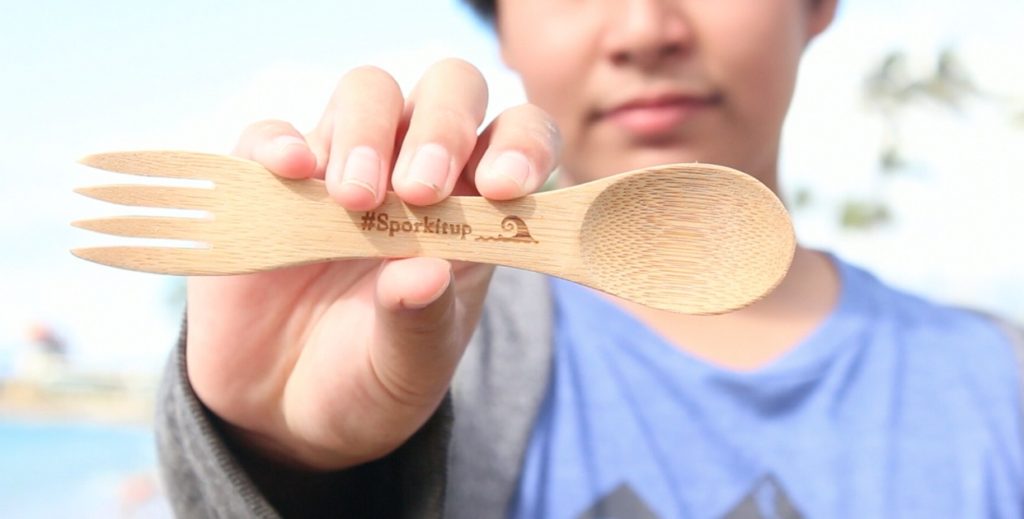 #Sporkitup is a film and social media campaign by Maui Huliau students to encourage Maui youth to reduce their use of single-use plastic by using reusable bamboo sporks in place of plastic utensils at school and when eating out. The #sporkitup project originated from the reusable sporks that our students use to avoid single-use plastic during student trips. Since thousands of plastic utensils are thrown away every day at almost every school on Maui, these Huliau students decided to use a film and Instagram campaign to empower their fellow students to stop using plastic utensils.
#Sporkitup Instagram Challenge Video
This promo video was made for an Instagram challenge our students did at Maui schools in 2015. For Earth Day 2016 our students did presentations at 4 high schools about preventing plastic pollution in our ocean and gave away almost 1,000 sporks. We currently promote the #sporkitup project as part of our Huliau Green Events program and give away sporks to all students in our programs.
Where to get a spork
In 2016 we began selling our students' sporks to the public to help people reduce their use of plastic utensils while fundraising for our programs. Proceeds from spork sales support #sporkitup giveaways to Maui youth, our students' plastic-free projects and our Huliau Green Events program. Our sporks are currently for sale at Maui Fresh Streatery food truck, Sea Salt food truck, The Bee ʻn the Flower food truck, Biasa Rose and Mana Foods in Pāʻia, Jaws Country Store in Haʻikū, Designing Wahine in Makawao, Pacific Whale Foundation and Maui Ocean Center in Maʻalaea, Belle Surf Cafe in Kihei and Lahaina, and at Baya Bowls, Hale Zen, Aʻa Roots and Honokowai Farmer's Market in West Maui. Please contact us if you would are interested in carrying our sporks or need a bulk order info@mauihuliaufoundation.org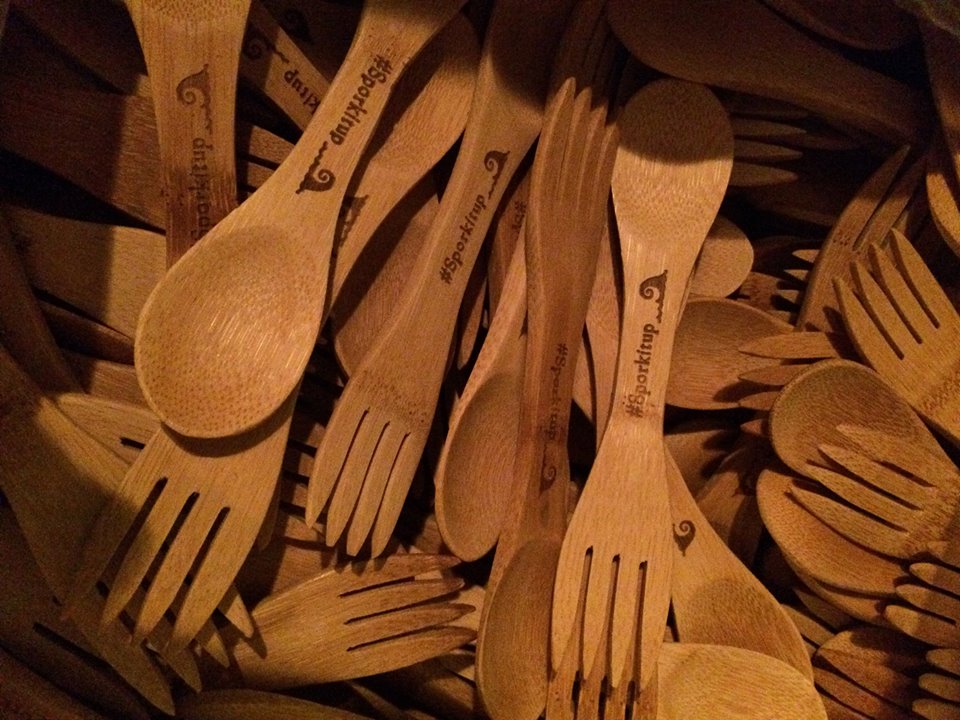 Here are some of the latest posts on Instagram using the #sporkitup hashtag:
Something is wrong.

Instagram token error.
Why Sporkitup?
Single-use plastics are plastics that people use once and discard. Common single use plastics we use daily include plastic water bottles, plastic utensils, and plastic cups, lids and drinking straws. While we only use these items for a few minutes, plastic does not biodegrade and can therefore damage our environment for thousands of years into the future. Plastics photo-degrade into smaller pieces of plastic.  These pieces and the chemicals they contain build up in our landfills and oceans where they can harm marine life and even enter the food chain.  Because these items are common and convenient, many people are unaware that the exponential growth of disposable plastic items world wide is having serious impacts on our environment, oceans and wildlife.
By participating in #Sporkitup, you are helping raise awareness about the growing problem of disposable plastics and empowering our community to fight back against the throw away life style by reusing an environmentally friendly product! Sporkitup!