Huliau Climate Literacy Project
Huliau Climate Literacy resources for the  2021-22 school year
In this 20 minute workshop, Program Director, Lily Solano presents an overview of resources available for grade 8-12 teachers as part of Maui Huliau Foundation's Huliau Climate Literacy Project. The workshop gives a brief overview the units focusing on climate change causes, impacts and solutions, including example in-class and virtual activities. The workshop also includes information on student-led projects, field trips and ways that Maui Huliau staff can assist teachers in implementing a customized program for their students.
New Virtual Classrooms!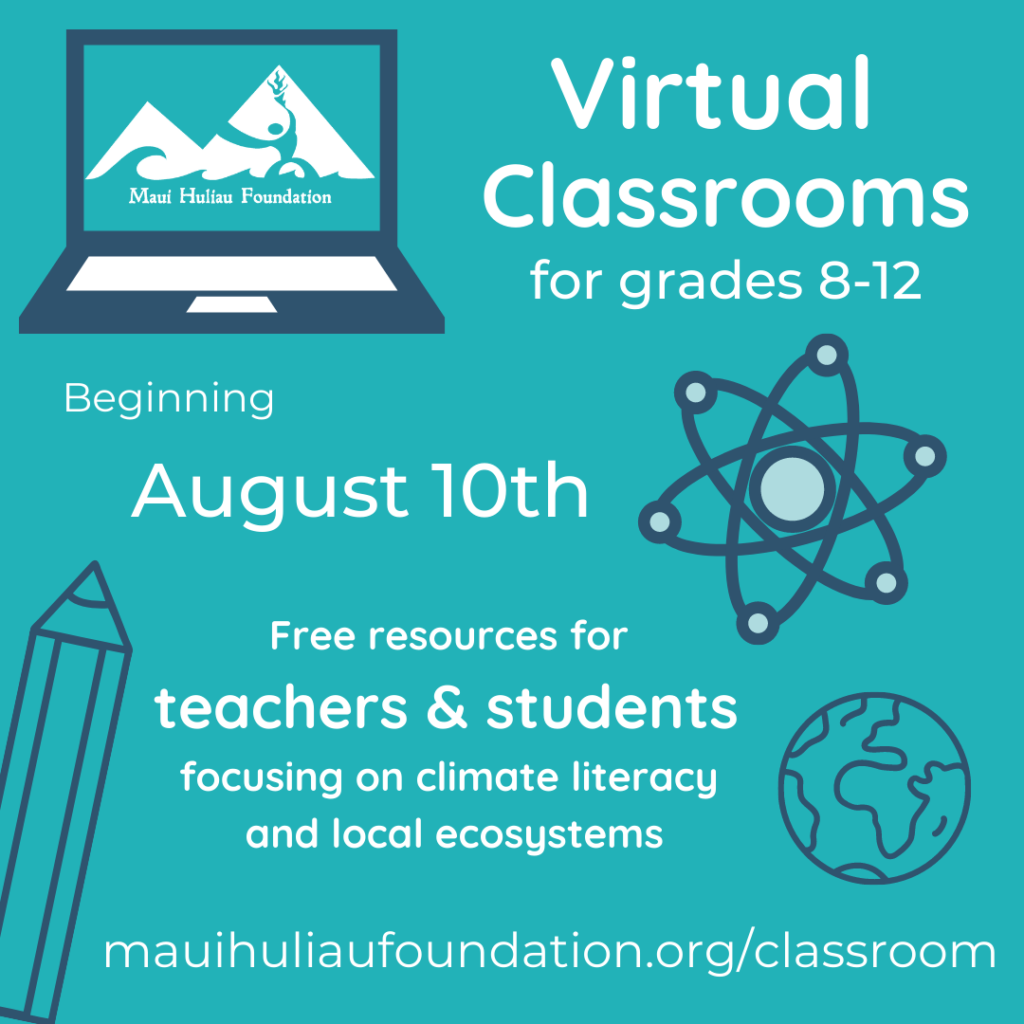 Maui Huliau Foundation and our partners have created two free Google Classrooms for grade 8-12 students and teachers! The Huliau Climate Literacy Classroom and Maui Aloha ʻĀina Virtual Classroom were created to help facilitate ʻāina-based hybrid or distance learning in the 2020-21 school year.
The Huliau Climate Literacy Project was launched in fall 2017, and has since served over 1,200 students at five schools on Maui. The mission of the project is to work with science teachers in grades 8-12 to integrate hands-on climate literacy activities into their curriculum in alignment with the Next Generation Science Standards. The goal of the program is to build climate literacy in our community by supporting teachers in teaching about climate change, and to encourage an inclusive conversation about climate change solutions.
For the 2020-21 school year, we have launched new virtual classrooms to help facilitate new distance and hybrid-learning models in response to COVID-19. Our new virtual classrooms page includes Google Classrooms for both teachers and students.