Huliau Leadership Council
The Huliau Leadership Council is open to students in grades 9-12 from all Maui County schools who have an interest in environmental leadership. Members meet monthly to plan service projects and other environmental leadership projects.
About our 2020-2021 School Year Program
Our 2020-21 leadership council will hold monthly virtual meetings from September to May for students in grades 9-12. This year's council is led by a team of students from last year's program and Maui Huliau staff. Some meetings involve virtual guest speakers on topics related to conservation and environmental issues.
In addition to monthly meetings, the council will also plan at least two student work days per semester to assist with sustainability projects in the community. These may include projects such as beach cleanups, tree plantings, and farm or loʻi work days. Due to COVID-19, all work day events will involve mask wearing and social distancing and participation is optional.
The council will also work on other environmental projects and events throughout the year involving some or all council members. In the past, these have included public outreach about reducing plastic pollution and helping organize a youth climate strike event. This year, one of these projects will be youth discussions and a film series featuring youth perspectives on sustainability in a post-COVID world. Updates on the program will be posted here throughout the school year.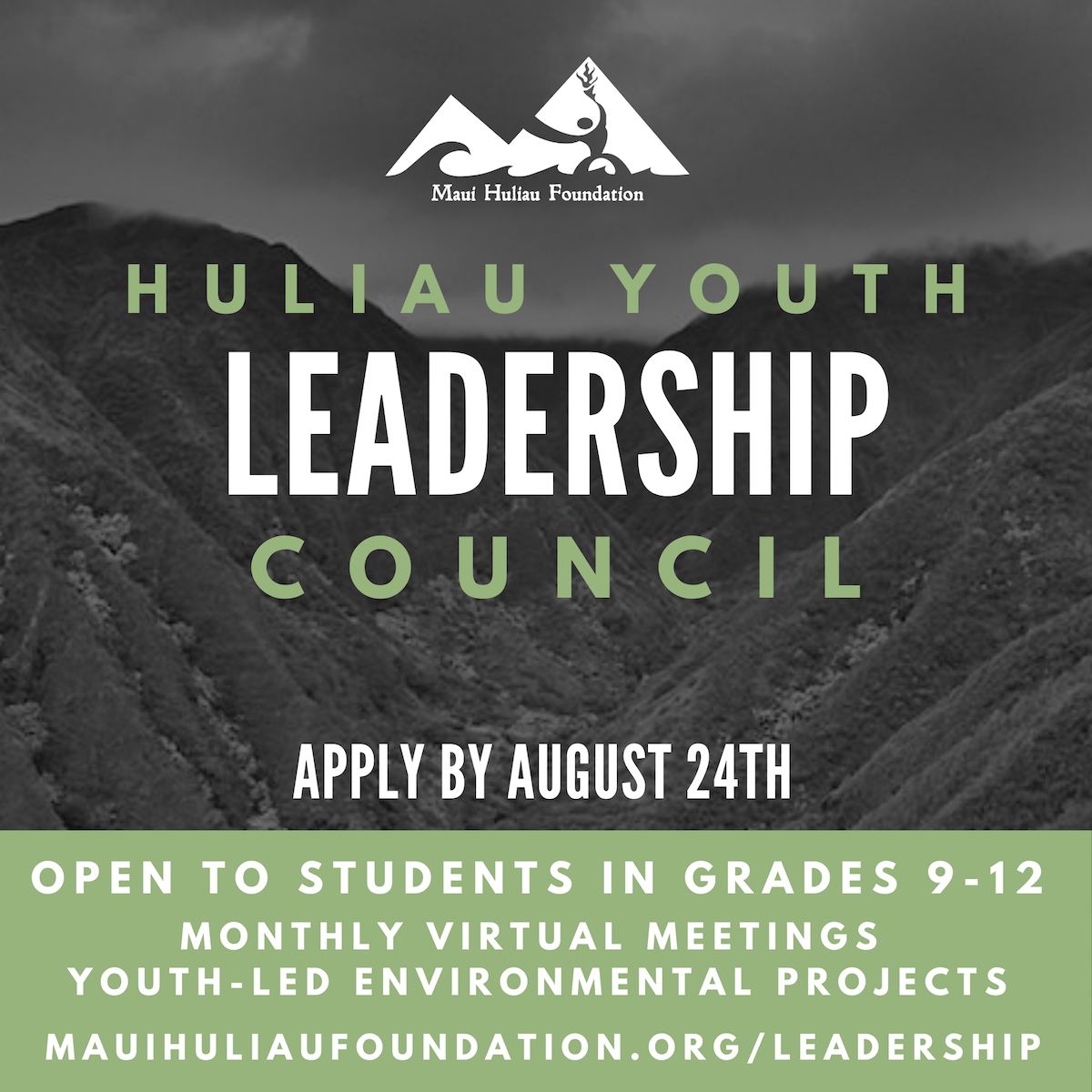 Current Projects & Events
Sept 19th- International Coastal Cleanup Day
While we are not able to host a beach cleanup event this year due to COVID-19, we will still make supplies available at two locations on the morning of September 19th for youth and their families who want to do their own beach cleanup.
Buckets and grain bags will be provided in front of Hawaiian Canoe Club at Hoaloha Park in Kahului and at the north end of Maʻalaea/Sugar Beach (just before the Kēalia Boardwalk parking) anytime between 8 and 12pm on Saturday September 19th. You can then do your own cleanup anywhere in the area, as Kahului Harbor and Sugar Beach both have over a mile of shoreline near them and a lot of ocean and land-based debris.  You can then leave your full bags back at that same site by 12pm and we will ensure proper disposal. All participants must bring their own water, gloves and face covering.
We encourage all participants to download the Ocean Conservancy's "Clean Swell" app to collect data on what you clean up. After you submit your data, the app will email and you can optionally forward your cleanup data to info@mauihuliaufoundation.org to share it with us. We are also encouraging people to report any PPP or COVID-related items that they find and to take a photo of your ʻohana's cleanup and tag @mauihuliau on Instagram or Facebook. You can also use the Ocean Conservancy hashtags #CleanOn and #InternationalCoastalCleanup
While this is a youth-led event, supplies will be provided to anyone who wants to clean the beach. If you would like to cleanup another area and need supplies, Mālama Maui Nui is also providing supplies from September 19th-October 3rd through their "Get the Drift and Bag It" campaign.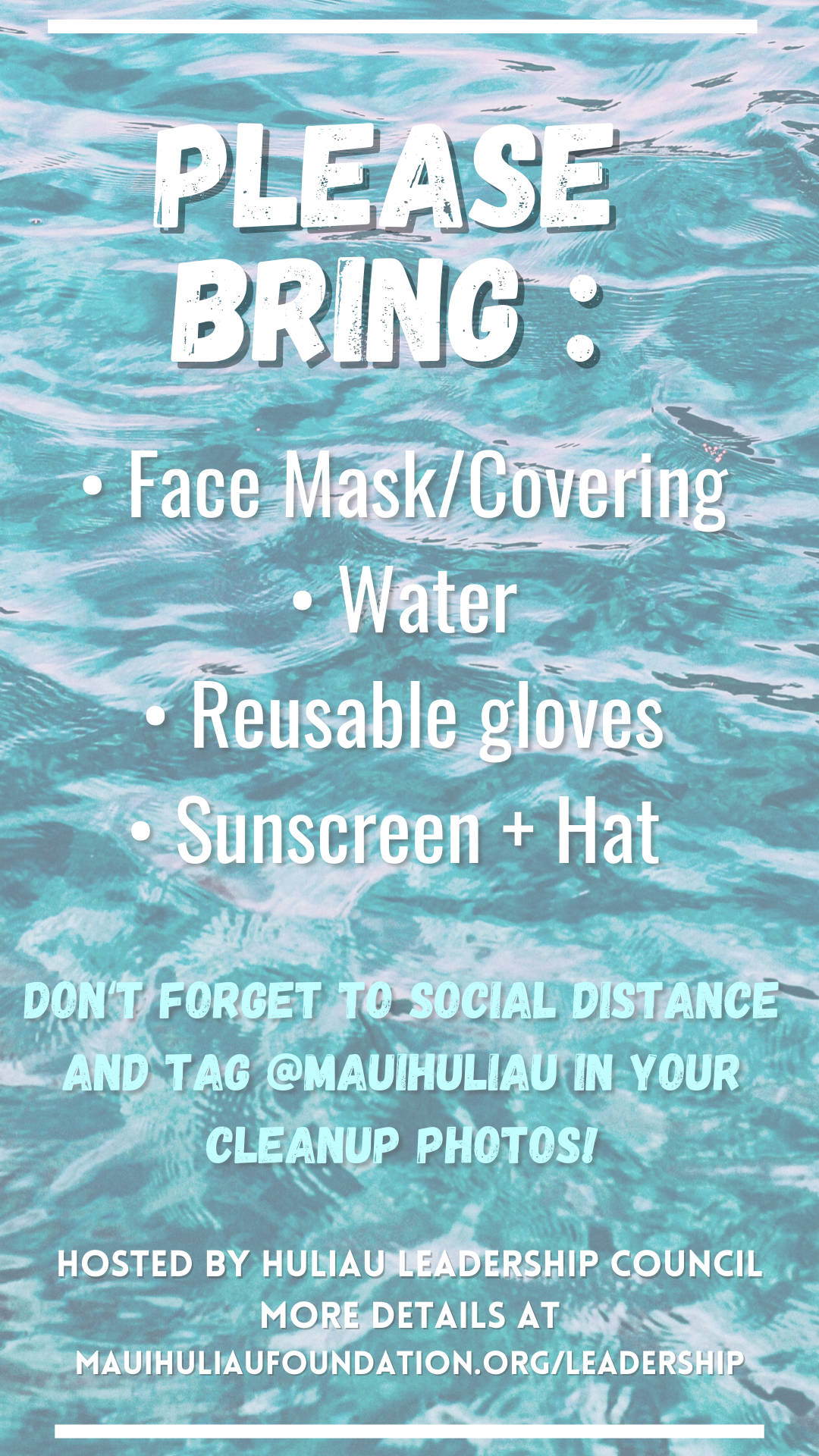 Last Year's Projects & Events
Below are photos and flyers of some of the projects and events that the leadership council hosted last school year.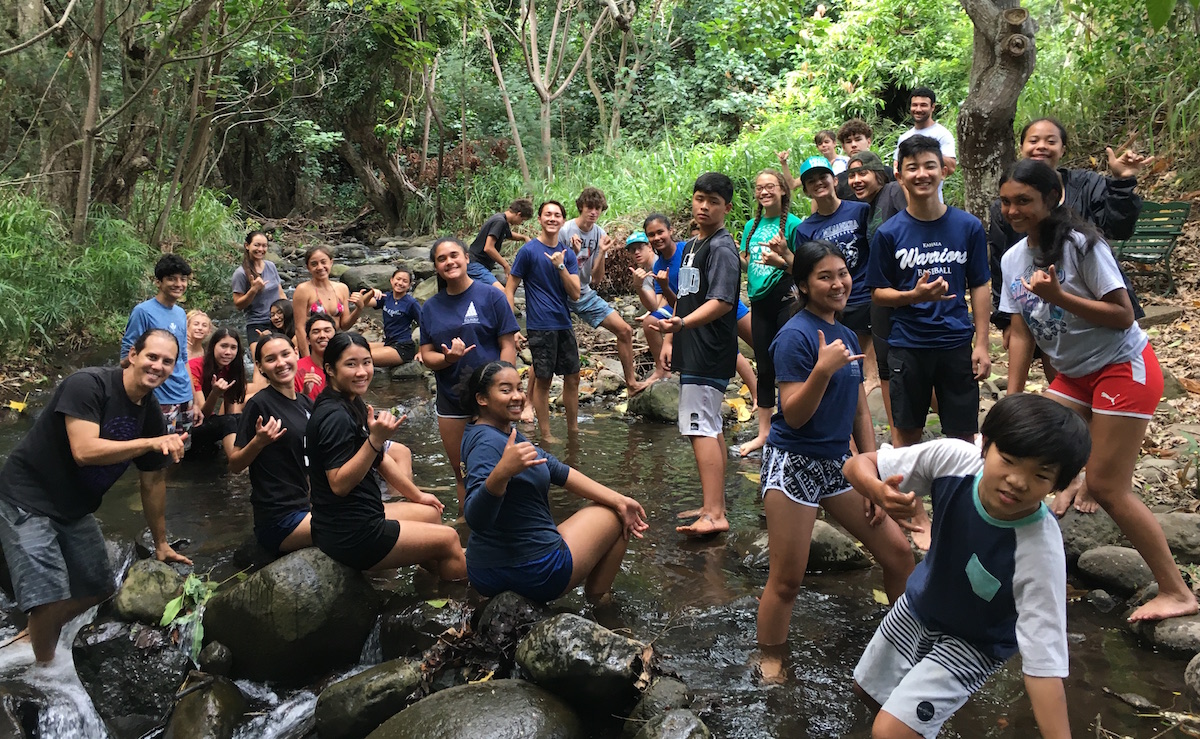 Above: A group photo from a leadership council service project in 2019 at Nohoʻana farm.