Huliau Outdoor Leadership Council
The Huliau Outdoor Leadership Council is our newest program launched in the 2017-18 school year. The program is open to students in grades 10-12 from all Maui schools who have an interest in environmental leadership. Members meet monthly to plan service projects and other environmental leadership projects. These projects are scheduled by the council members and will take place on occasional weekends and after school in addition to normal meetings. Some projects that they coordinate are open to other students in grades 7-12 as decided on by council members. Updates on these projects and signup forms for other students will be added to this page throughout the school year as projects are planned.
Nohoʻana Service Project November 24th
Join us on Saturday November 24th, 2018 from 9am-12pm for a service project at Nohoʻana Farm in Waikapū! Youth ages 12-18 from all schools can use the button to the right to RSVP and we will send you more information and a Docusign waiver to fill out. Join us for a morning of helping in the loʻi, repairing flood damage and learning about kalo. Free pizza lunch will be provided at 11:30am for all participants.  Below are some photos by Bryan Berkowitz of last year's service project at Nohoʻana. Last year's service project filled up in advance so be sure to RSVP today!
International Coastal Cleanup Day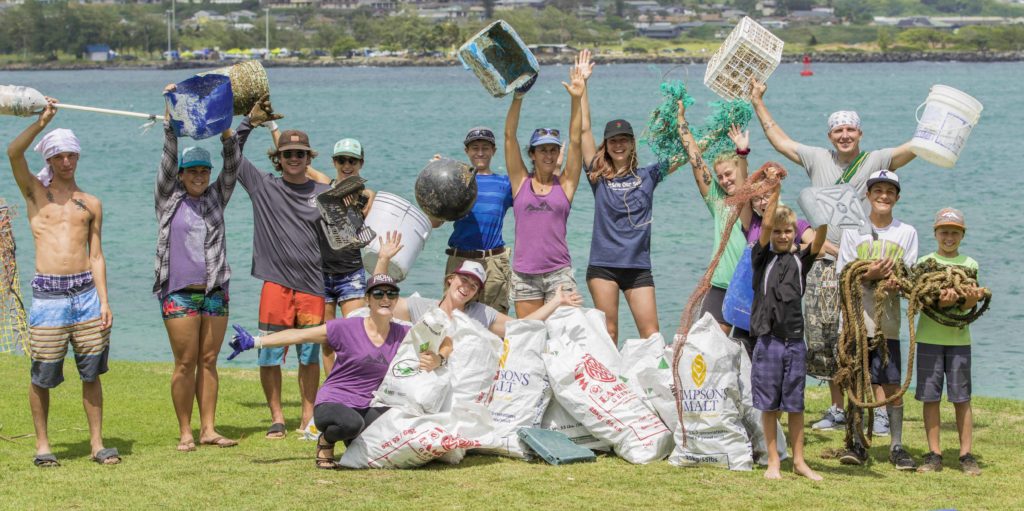 Mahalo to everyone who came out to help us clean the beach in front of Hawaiian Canoe Club for International Coastal Cleanup day on September 15th! Photo by Jake Cahill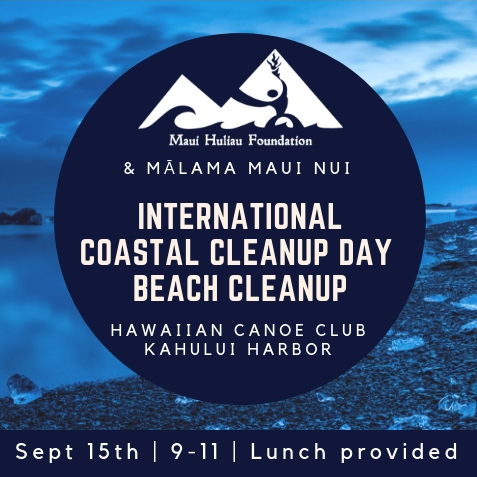 Youth Summits
On November 10-12th, our leadership council members traveled to Oʻahu to attend the Kōkua Hawaiʻi Foundation Plastic Free Youth Summit and the Blue Planet Foundation Student Energy Summit. You can see more photos of their journey on our Facebook and Instagram accounts @mauihuliau