Huliau Leadership Council
The Huliau Leadership Council is open to students in grades 9-12 from all Maui County schools who have an interest in environmental leadership. Members meet monthly to plan service projects and other environmental leadership projects.
About our 2020-2021 School Year Program
Our 2020-21 leadership council will hold monthly virtual meetings from September to May for students in grades 9-12. This year's council is led by a team of students from last year's program and Maui Huliau staff. Some meetings involve virtual guest speakers on topics related to conservation and environmental issues.
In addition to monthly meetings, the council will also plan at least two student work days per semester to assist with sustainability projects in the community. These may include projects such as beach cleanups, tree plantings, and farm or loʻi work days. Due to COVID-19, all work day events will involve mask wearing and social distancing and participation is optional.
The council will also work on other environmental projects and events throughout the year involving some or all council members. In the past, these have included public outreach about reducing plastic pollution and helping organize a youth climate strike event. This year, one of these projects will be youth discussions and a film series featuring youth perspectives on sustainability in a post-COVID world. Updates on the program will be posted here throughout the school year.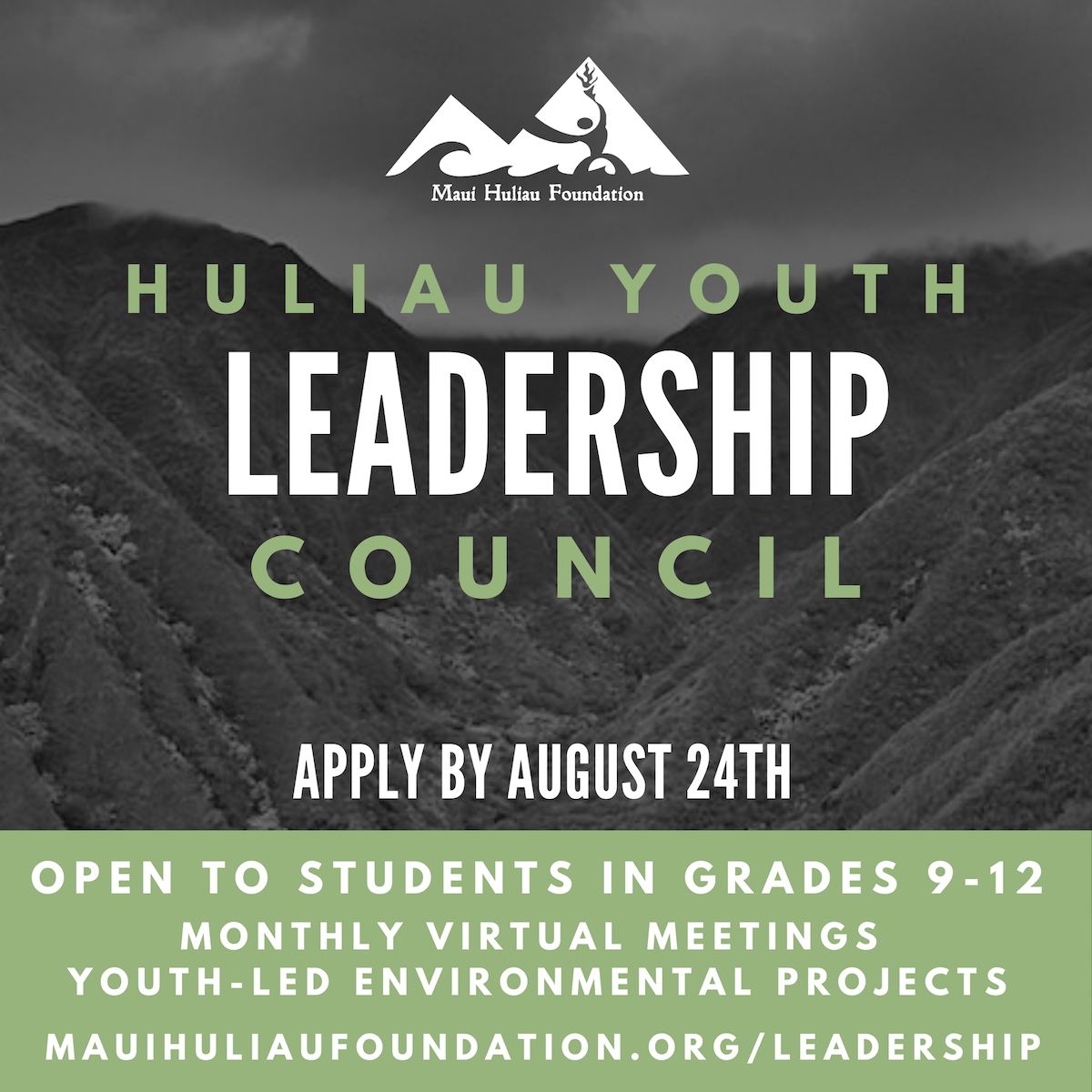 Current Projects & Events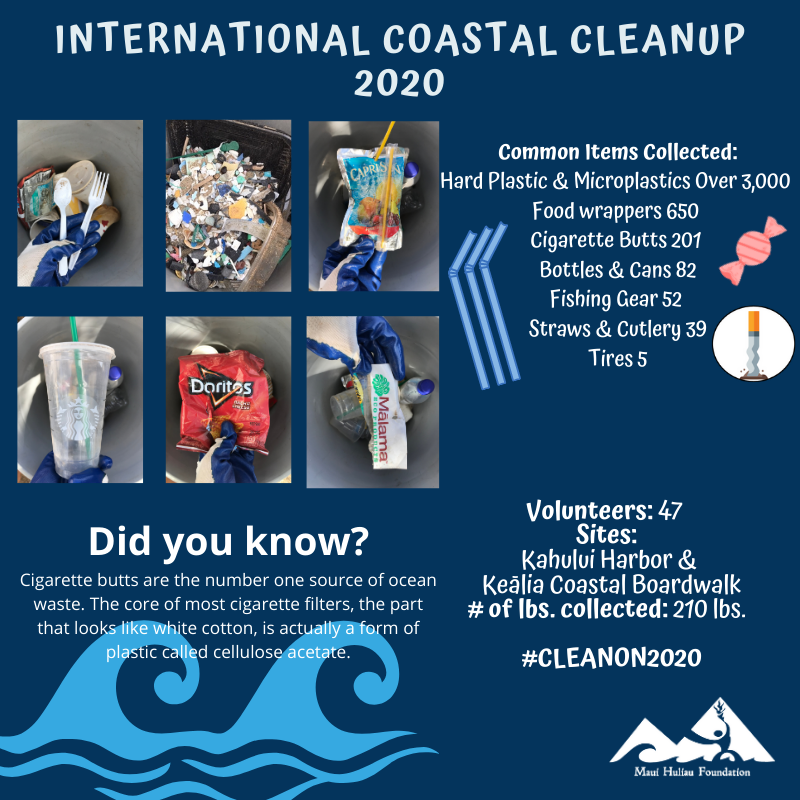 International Coastal Cleanup Day- September 19th  
While we were not able to host a large-scale beach cleanup event this year for International Coastal Cleanup Day, leadership councilmembers provided volunteers supplies at two locations. Youth and families that participated remove over 200 lbs. from Keālia Coastal Boardwalk and Kahului Harbor! Common items included microplastic, food wrappers and cigarette butts.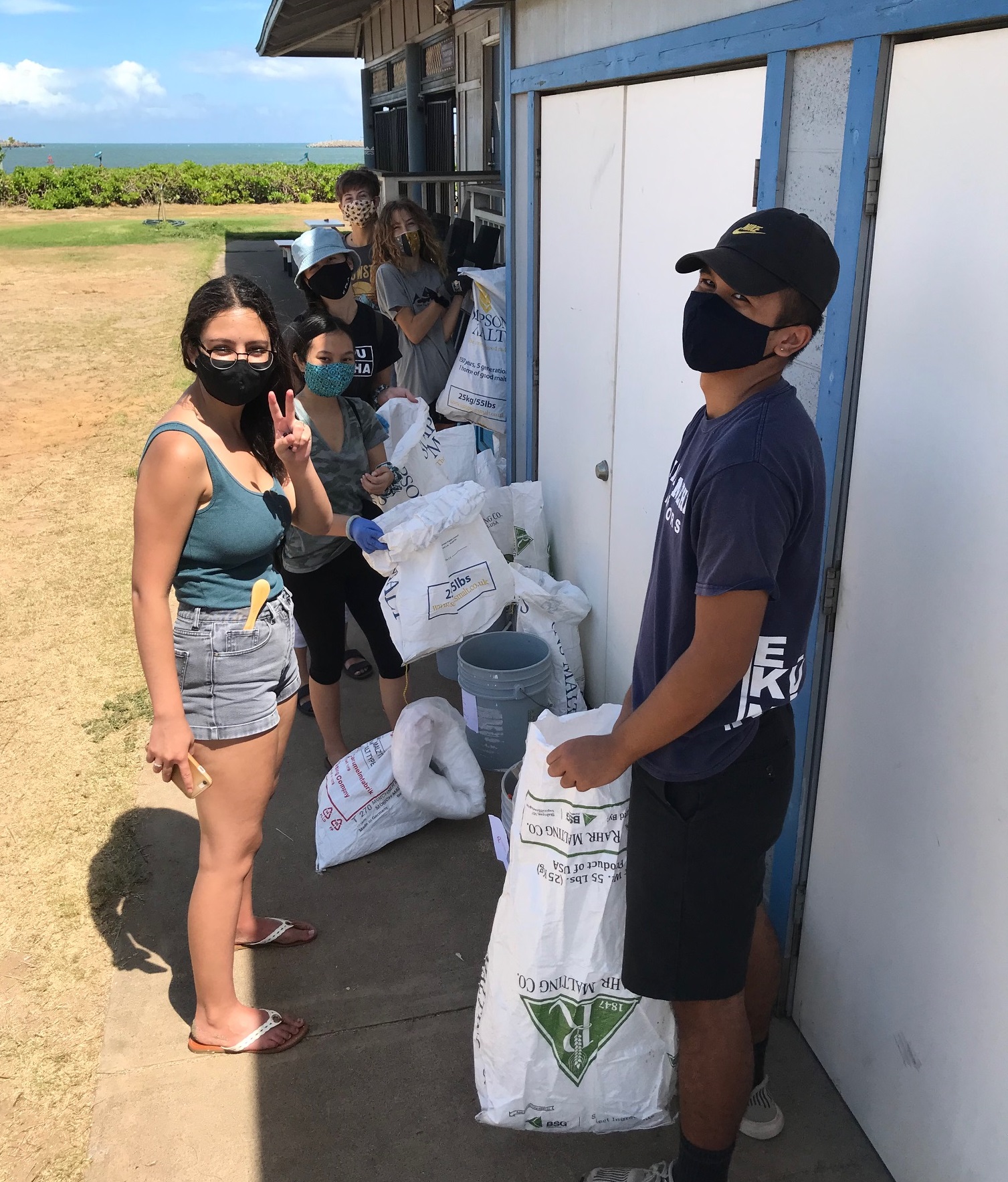 Last Year's Projects & Events
Below are photos and flyers of some of the projects and events that the leadership council hosted last school year.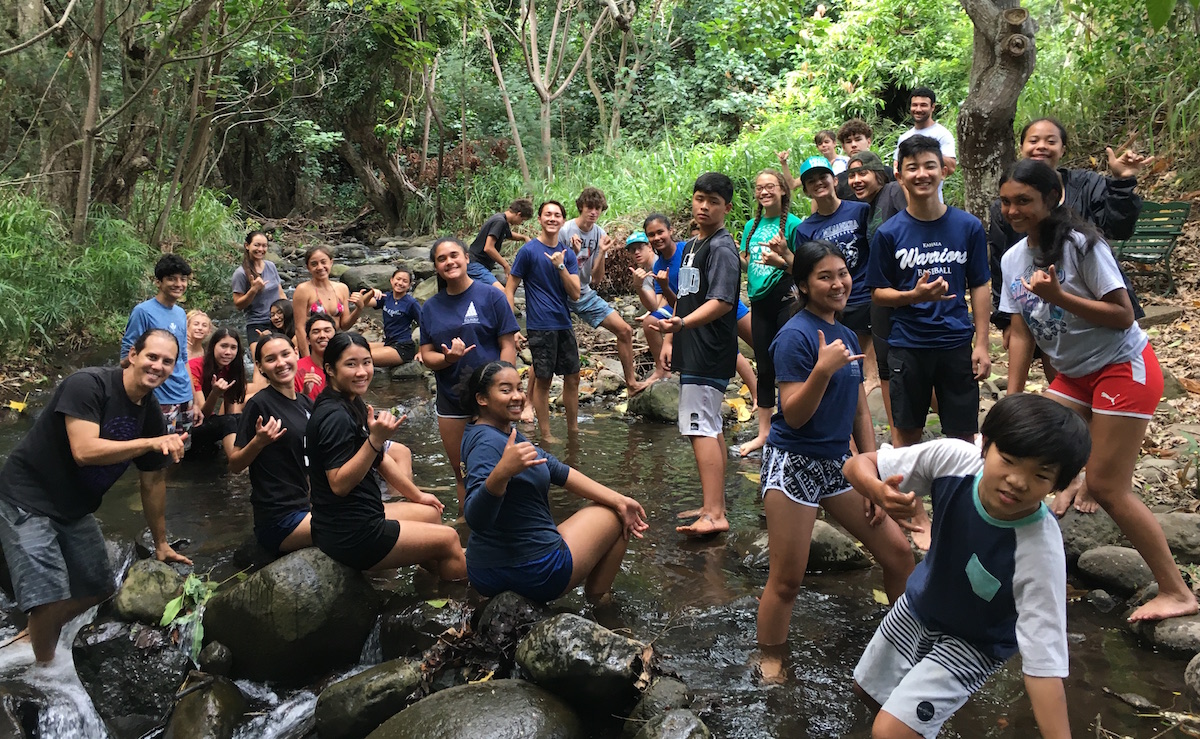 Above: A group photo from a leadership council service project in 2019 at Nohoʻana farm.