Careers in Conservation
This page contains information on our Careers in Conservation resources for Maui County high school and college students. Below you will find recording of past presentations and events, as well as links to outside resources. We plan to host more events like these in the 2022-23 school year.
As part of our ongoing Careers in Conservation series, Maui Huliau Foundation and our program partners invited Maui high school and college students to participate in two in-person events where students learned hands-on career skills from professionals working to protect Maui's natural resources and ecosystems from mauka to makai. The Makai Careers Exploration Day in Maʻalaea focused on careers in marine science fields, and the Mauka Careers Exploration Day in ʻĪao Valley focused on careers in freshwater, watershed, and native forest protection. Both events featured four activity stations run by local professionals working in these fields, as well as information tables featuring volunteer, internship, and employment opportunities in these fields. Over 35 students participated in each event and we hope to host similar events next year!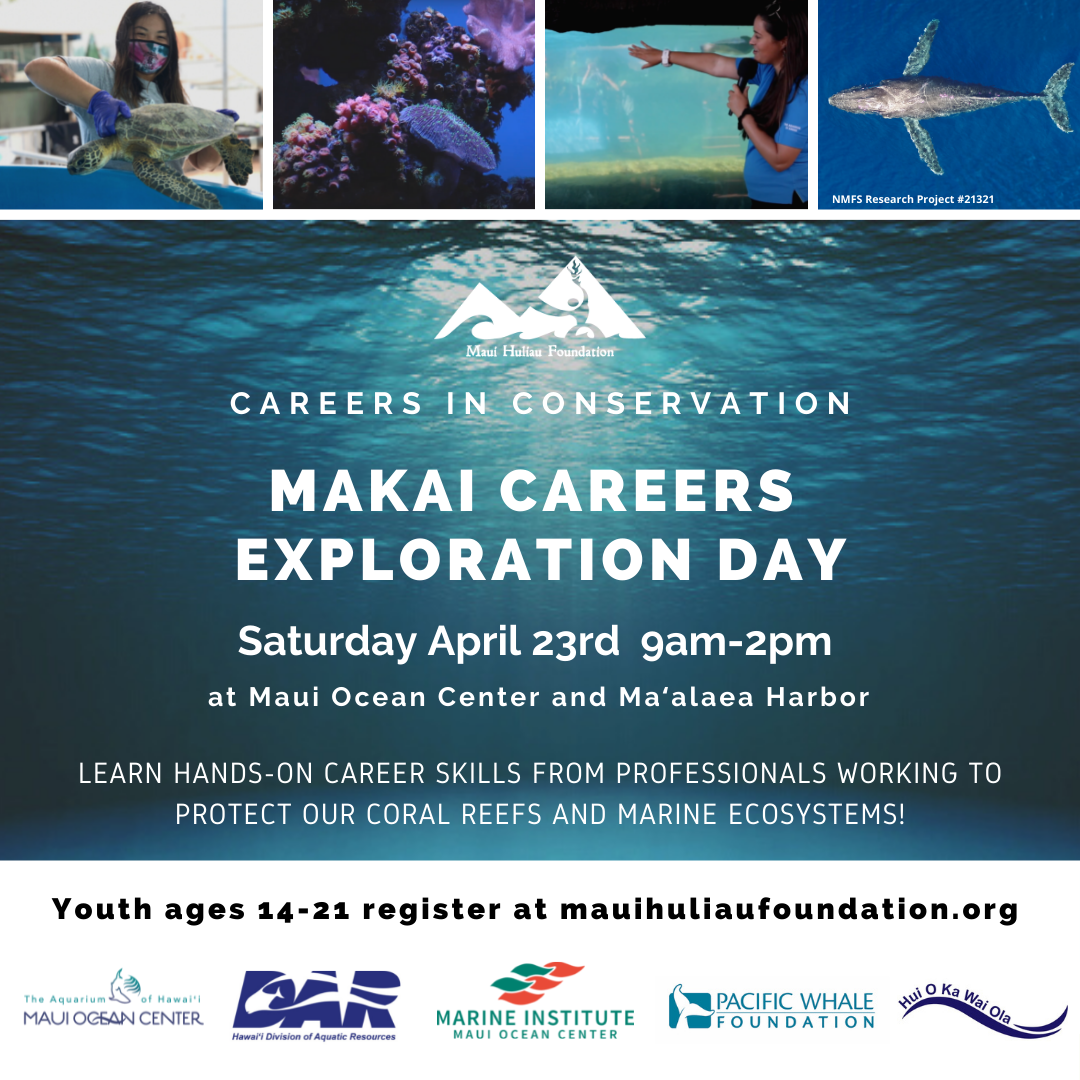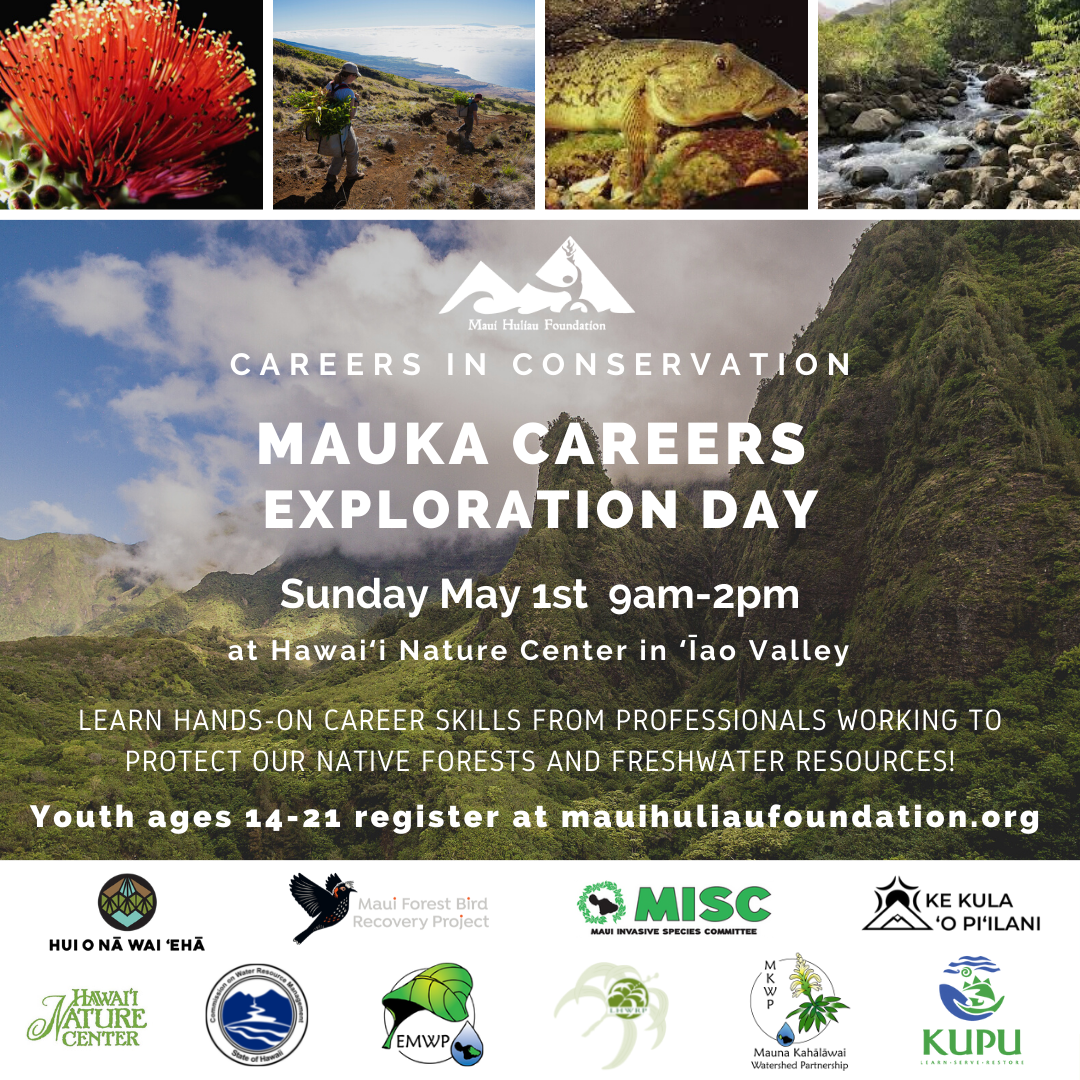 Conservation Career Resources
Below are internships, jobs, scholarships, career exploration resources, and volunteer opportunities for youth interested in environmental career fields.
Resources will be added and updated periodically.
College & University Programs
The University of Hawaiʻi Maui College is a public accredited college in Kahului, Maui. It is one of ten branches of the University of Hawaiʻi system offering a variety of bachelor and associate degrees. 
The UH System includes 10 campuses including 3 universities and 7 community colleges throughout the state of Hawaiʻi. Visit the UH System website to learn more about the different campuses and programs offered. Below is a list of resources for different campuses. 
Here is a list of private colleges in Hawaiʻi and resources to explore. 
Upcoming Opportunities
Below are upcoming internship, volunteer, and job opportunities. Visit the link under each opportunity to learn more.
The Climate Crew is compromised of motivated high school students who are learning the latest in climate science and data-driven advocacy tools to lead climate change solutions in their communities. 15 Maui County High school students will be selected to join this cohort, which runs from September 17th- December 9th, 2022. 

Application Deadline: September 2nd, 2022
Job Training, Internships & Fellowships
Kupu Hawaiʻi
Kupu Hawaiʻi offers a variety of hands-on opportunities for those interested in establishing a career within Conservation. Applications are open for the Conservation Leadership Development Program. Visit Kupu Hawaiʻi to learn more about this program and other opportunities.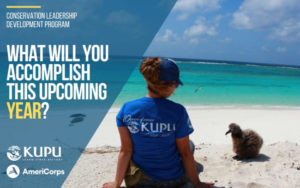 Nā Hua Hoʻohuli i Ka Pono
Nā Hua Hoʻohuli i Ka Pono is an internship program based on the island of Maui to develop high-quality candidates for exiting conservation jobs and cultivate the leaders of tomorrow. Check the Conservation Connections site for upcoming opportunities for this program. 
Conservation Compass Internships and Fellowships
Conservation Career Compass lists internships, fellowships, and volunteer opportunities in the different environmental science fields in Hawaiʻi.
MOC Marine Institute
Maui Ocean Center Marine Institute is a nonprofit organization based in Maui working on ensuring the survival of coral reefs and sea turtles in Hawaiʻi. MOCMI offers internships every semester, volunteer opportunities for students 16 years of age and up, and field experience for high school juniors and seniors in Maui County. Visit MOCMI's website below to learn more about the program and upcoming deadlines to apply.
Internships: program designed for students interested in pursuing a career in marine science.
Volunteer: for students at least sixteen years of age, hands-on experience in ocean conservation and gain real-life work experience
Keiki o ke kai: hands-on opportunities to work alongside biologists and educators and participate in fieldwork.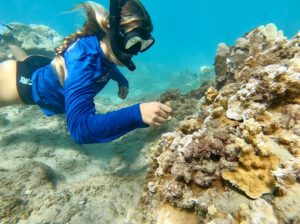 Pai Ka Mana site shares a list of local scholarships for college-level students.
The Hawaiʻi Community Foundation provides a wealth of financial support to qualified students. Visit HCF's website to learn more about scholarship opportunities.
Maui Huliau Foundation is offering (2) $2,500 scholarships. The scholarship is open to high school seniors graduating in the 2021-2022 academic year, including those who have not participated in any Huliau programs.
Careers in Conservation Series
These professionals participated in this year's Careers in Conservation events: Marine Science, Watershed & Ecosystem Protection, and Environmental Educators & ʻĀina Stewards. In each presentation, they share about their career path, relevant past positions and experiences, formal/informal education, and advice for students interested in this field. You can also watch these presentations on our Careers in Conservation YouTube playlist.
Conservation Career Profiles
Below are the bios of the conservation professionals who have participated in past events.
Mahalo to all our amazing partners for making our Careers in Conservation events possible!