Maui Aloha ʻĀina Virtual Summer Program
Grades 6-12
June 1st- August 2nd (self-guided)
Self-Guided Huakaʻi (Field Trips) and Educational Activities
Learn more about six special places on Maui this summer by participating in our self-guided huakaʻi. After watching the virtual huakaʻi films created by our students, participants can visit each place in person to complete activities on their own using our virtual resources. This program is free to participate in for all students in Maui Nui, and is most appropriate for grades 6-12. 
Sites include:
Maui Nui Botanical Gardens
Waiheʻe Coastal Dunes & Wetlands Refuge
Waiheʻe Ridge Trail
Kōʻieʻie Fishpond
Maui Ocean Center
Keālia Pond National Wildlife Refuge
While these sessions will not be live, Huliau staff will grade the activities and offer support. Site visits and activities can be done anytime during the summer. Certificates of completion and Huliau logo gear prize packs will be awarded to students who complete all six units by August 2nd!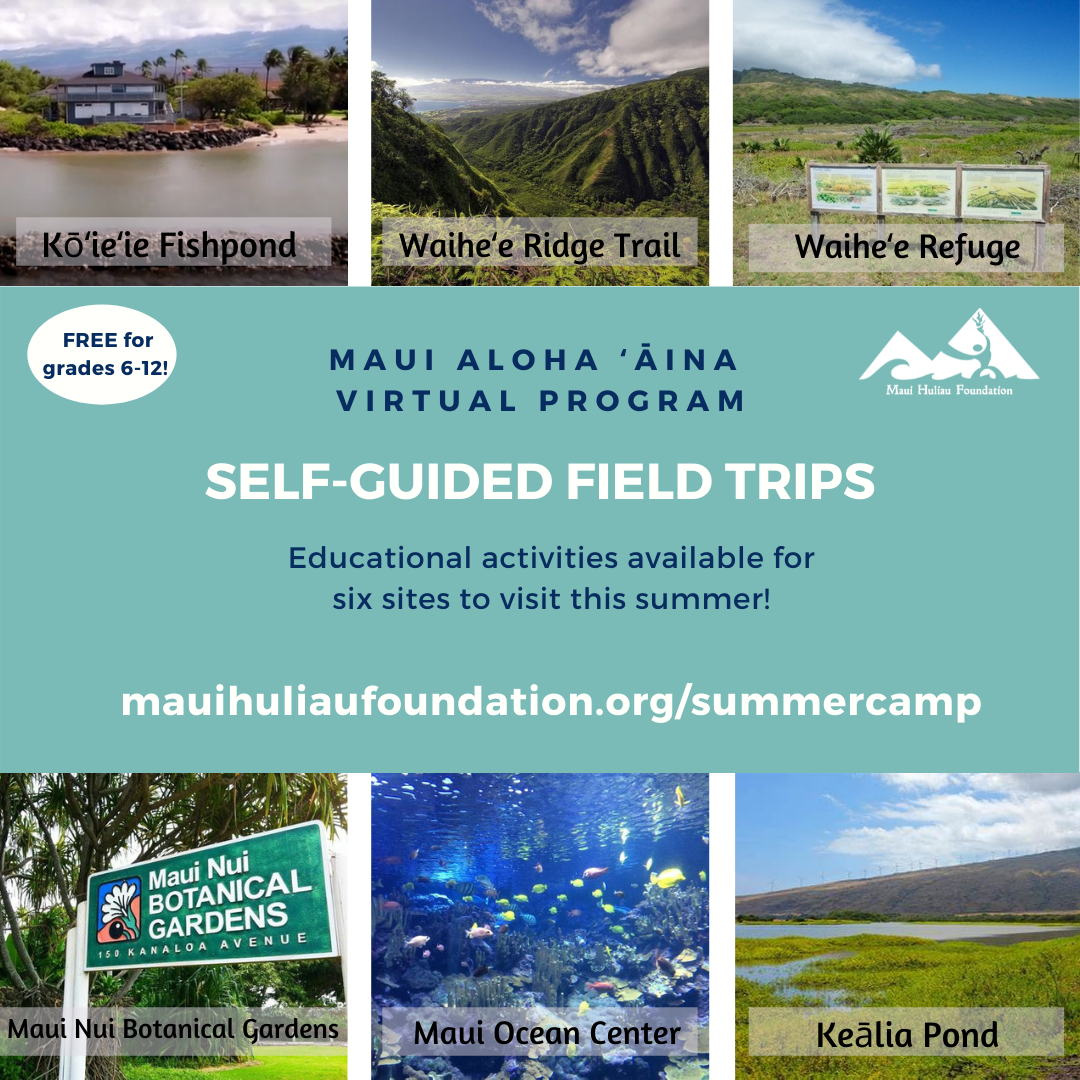 Huliau Eco-Adventure (in-person program)
Students entering grades 7-12 (and recent graduates)
July 21st & 22nd
Our summer EcoAdventure program is back with a two day in-person program focusing on protecting our marine ecosystems from mauka to makai! Students will learn more about Maui's coral reefs and the threats they face through hands-on activities and a visit to Maui Ocean Center. On the second day, we will visit Kīpuka Olowalu in the mauka area of Olowalu Valley to learn more about the history and importance of the area, and about how sustainable agricultural practices can help protect our coral reefs. Program activities will include hiking, swimming, water quality testing, working in the loʻi kalo (taro patch), and getting to see Maui's unique coral species up close.
This program is open to students entering grades 7-12 next school year and to recent high school graduates. Our Huliau Alumni Council and program partners will lead the program along with our staff. The program will take place primarily outdoors, following all current COVID protocols. The program is open to 20 students, who will be divided into smaller groups by age for most activities.
The program fee is $125 for both days and need-based scholarships are available. Parents will pick-up and drop off at the designated sites in Olowalu and Māʻalaea each day, unless students are driving themselves.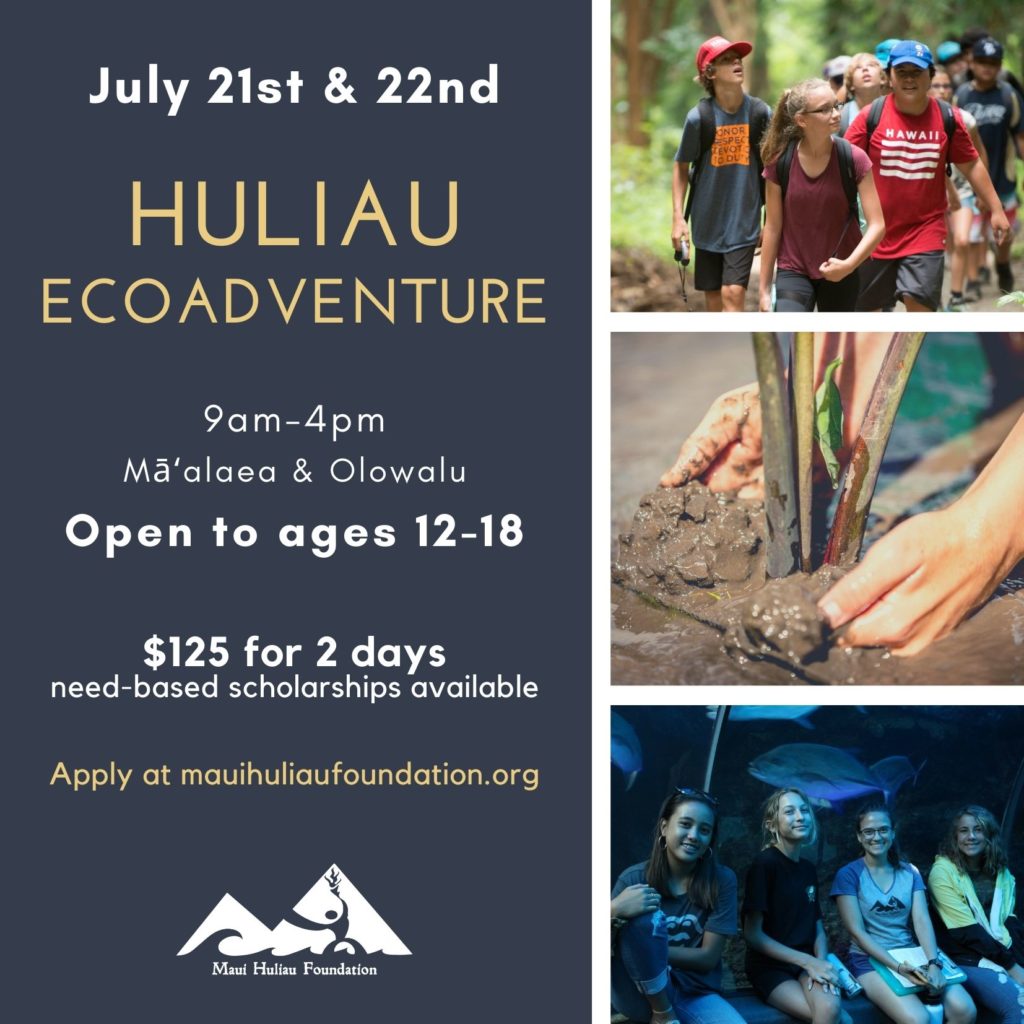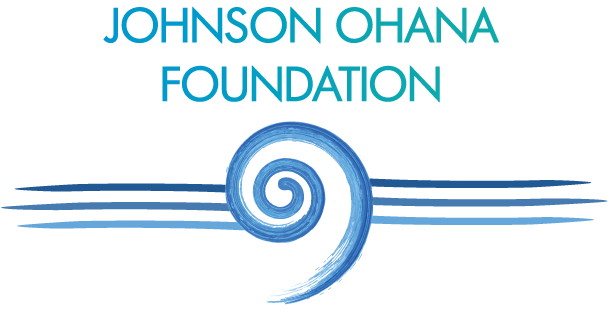 Funding for our 2021 summer programs has been provided by the Johnson ʻOhana Foundation, founded by Kim and Jack Johnson to support environmental, art, and music education. 
Haleakalā Backpacking Trips
Unfortunately our backpacking trips have been put on hold due to COVID restrictions and changes to the cabin reservation system. We hope to resume our annual trip in 2022.
Maui Huliau has lead annual 3-4 day backpacking trips into Haleakalā Crater for the past six years. Trips are open to Maui youth ages 12-18 who have enrolled in any of our other Huliau programs in past years. A signup form will be posted here in the spring and a mandatory pre-trip meeting will be scheduled during June. This film is from our very first crater trip in 2014.