We are thrilled to announce that we will be offering both virtual and in-person programs this summer for grades 7-12. Below are tentative dates for our summer programs which we be confirmed by May. Please follow @mauihuliau on Instagram or Facebook for updates or join our mailing list.
Maui Aloha ʻĀina Virtual Summer Program
Grades 7-12
June 7th- July 16th
Virtual programs and independent huakaʻi (field trips)
For the first six weeks of summer we will be offering approximately 4-6 hours of asynchronous virtual activities per week featuring six special places on Maui. After watching the virtual huakaʻi films created by our students, participants can visit each place in person with their families to complete activities on their own using our virtual resources.
Sites include:
Waiheʻe Coastal Dunes & Wetlands Refuge
Waiheʻe Ridge Trail
Maui Nui Botanical Gardens
Kōʻieʻie Fishpond
Maui Ocean Center
Keālia Pond National Wildlife Refuge (coastal boardwalk)
While these sessions will not be live, Huliau staff will grade the activities and offer support, and certificates of completion will be given to students who complete all six units.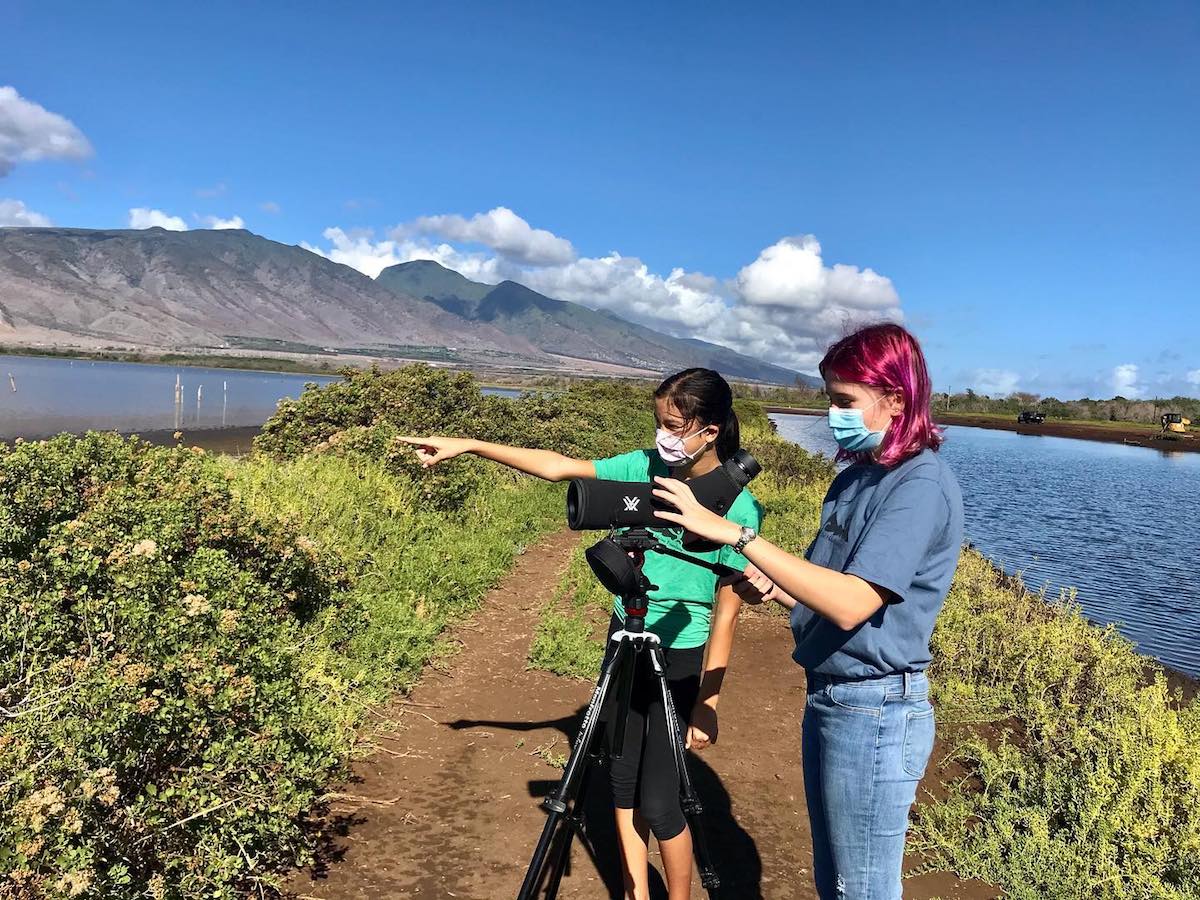 Huliau Eco-Adventure (hybrid in-person programs)
Grades 7-12 (split in to 7-9 and 10-12 age groups)
This July we will be offering a hybrid variation of our four day Huliau Eco-Adventure, planned and led by Huliau alumni in collaboration with our staff and partner organizations.
July 19th-23rd: Sustainable Agriculture & Watershed Protection
The program will consist of three hour virtual sessions on July 19th and 23rd and in-person farm visits/ work days from 8:00am-12pm on the 20th, 21st and 22nd. The virtual sessions for this program will serve to introduce students to these sites and to share what was learned at the end. Each of the in-person days will visit a different farm and students must be picked up and dropped on on-site. More details will be added here in early May.
July 26th-28th: Coral Reefs & Marine Science
The program will consist of three hour virtual sessions on July 26th and 28th and one all-day in person session from 8:30am-4:30pm on the 27th. The program will focus on learning about coral and other marine organisms. Details will be added here in early May.