Latest News and Upcoming Events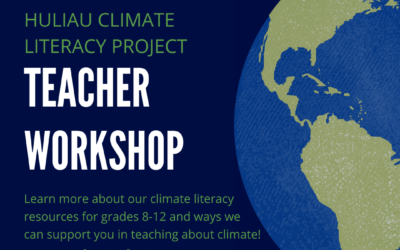 Huliau staff will be hosting a workshop on Thursday, July 29th at 4 pm via Zoom for teachers interested in learning about our Climate Literacy Project. The workshop will include an overview of our free climate literacy resources for grades 8-12, as well as ways that our staff can assist you in implementing customized curriculum in your classroom. We will also share examples of student-led projects focusing on climate change solutions.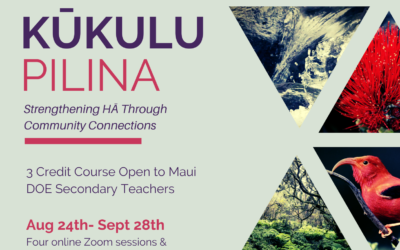 We are thrilled to announce our first ever PDE3 course open Maui DOE secondary teachers! The purpose of this course is to help Maui educators realize the potential for community partnership and ʻāina-based education to deepen their students' sense of HĀ through ʻāina aloha practices contextualized to their particular place and community. Our staff is teaching this hybrid course along with community partners beginning August 24th. Teachers can register by visiting the pde3 website and searching for course #S186727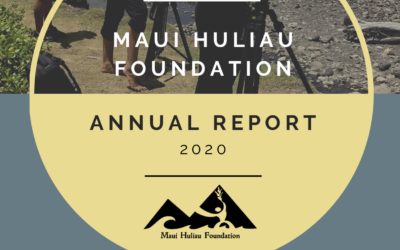 Our recently released 2020 Annual Report highlights our program accomplishments during an unprecedented year of change.
Mission
Our mission is to promote environmental literacy and leadership among Maui's youth through community-based educational experiences.
Vision
To create and maintain a sustainable Maui by inspiring active, educated, and innovative stewardship.