Latest News and Upcoming Events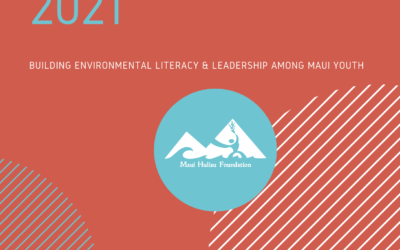 Read our 2021 annual report sharing some of our program accomplishments from last year!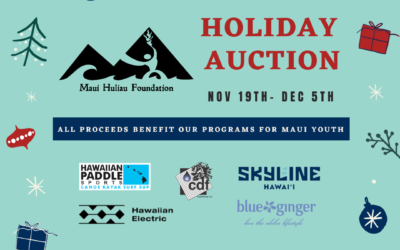 We are thrilled to announce the launch of our 2021 online holiday auction, which runs from now through December 5th! All proceeds from this auction will support our programs for Maui youth. Our holiday auction features a selection of items including hotel stays, rounds of golf, restaurant gift certificates, photography services, local art, and more! A huge mahalo to our sponsors for their continued support in sponsoring our virtual events this year. And mahalo to the many generous local businesses who donated to make this online auction possible during these challenging times! Please help us raise much needed funds by bidding on items and spreading the word.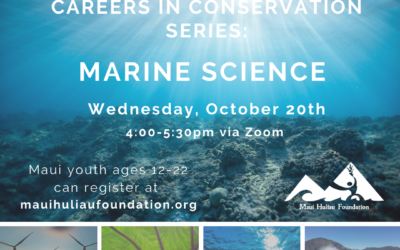 On October 20th, our Huliau Alumni Council will host a virtual event for Maui youth interested in pursuing marine science careers. Featuring seven Maui professionals from different marine science backgrounds, they will share about their jobs, their career paths, and their inspiration to help protect the ocean. This event is part of a series of five virtual events that will be offered throughout the school year, where youth ages 12 to 22 can connect with Maui professionals and be exposed to diverse local careers in conservation and sustainability. 
Mission
Our mission is to promote environmental literacy and leadership among Maui's youth through community-based educational experiences.
Vision
To create and maintain a sustainable Maui by inspiring active, educated, and innovative stewardship.