Latest News and Upcoming Events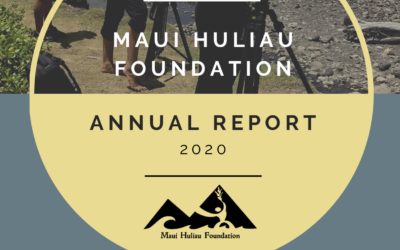 Our recently released 2020 Annual Report highlights our program accomplishments during an unprecedented year of change.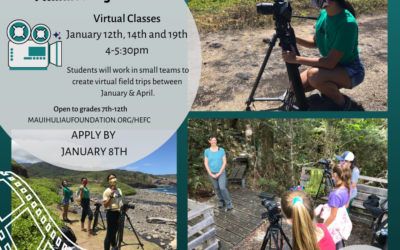 Applications for our spring 2021 program are now open. Due to COVID-19, we will be altering the format of our Huliau Environmental Filmmaking Club program during the 2020-21 school year. The program will be a hybrid of virtual meetings and in-person filming, and will focus on helping students create virtual field trips with partner organizations.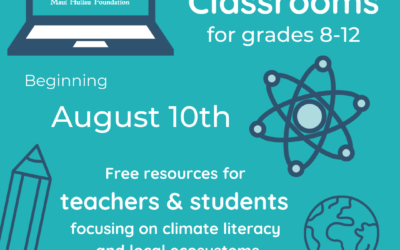 Maui Huliau Foundation and our partners have created two free Google Classrooms for grade 8-12 students and teachers! The Huliau Climate Literacy Classroom and Maui Aloha ʻĀina Virtual Classroom were created to help facilitate ʻāina-based hybrid or distance learning in the 2020-21 school year
Mission
Our mission is to promote environmental literacy and leadership among Maui's youth through community-based educational experiences.
Vision
To create and maintain a sustainable Maui by inspiring active, educated, and innovative stewardship.