Huliau Food & Film Festival
A farm-to-table celebration of local agriculture featuring local chefs and student-produced films
Unfortunately our 2020 event has been cancelled due to the COVID-19 pandemic. However, you can click here to visit our online auction from November 20th to December 6th! We look forward to celebrating with you all at our 2021 event! 
Past year event photos above by Bryan Berkowitz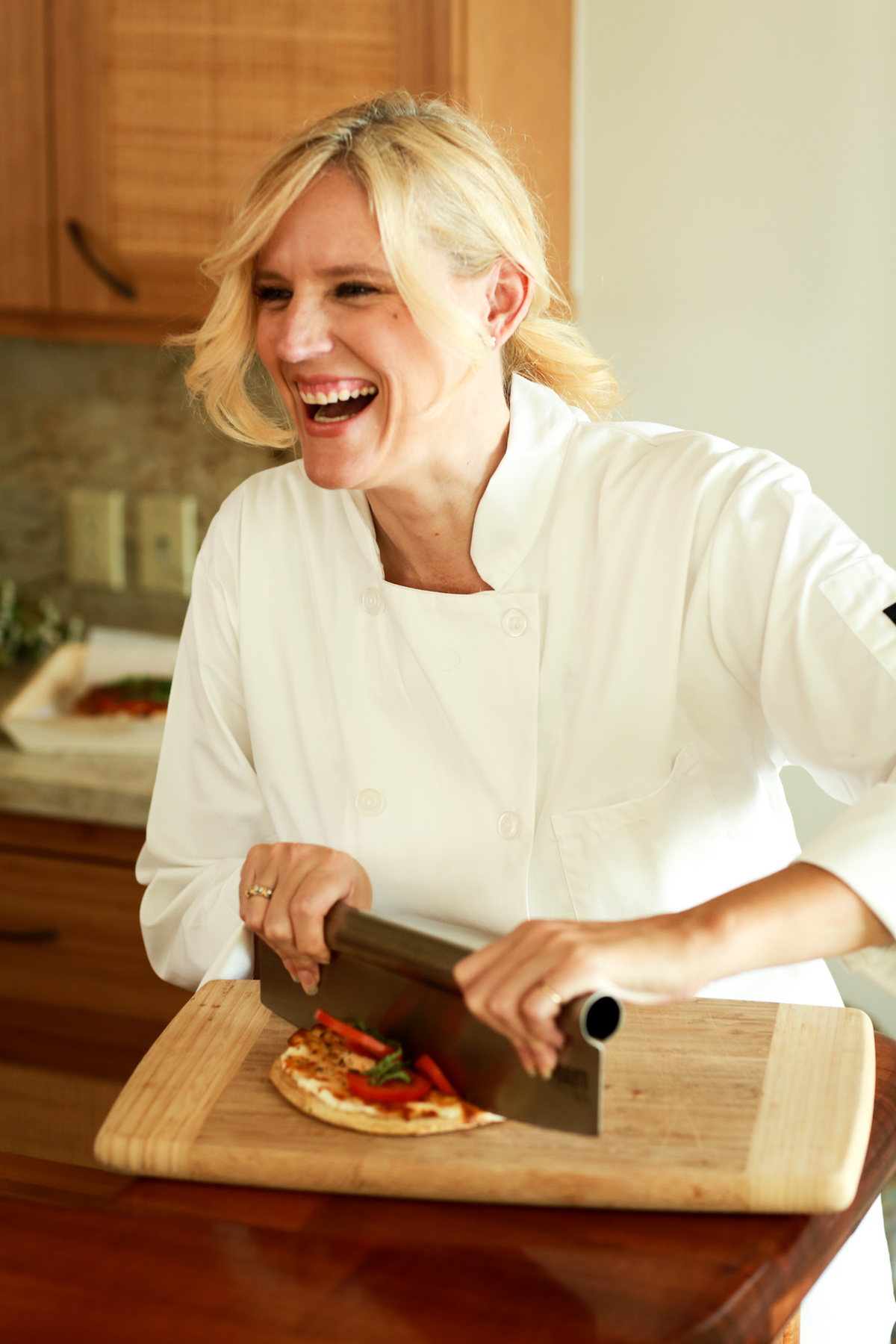 Chef Lee Anderson
Sugar Beach Events
Read Lee's bio
Originally from Charleston, South Carolina, Chef Lee's love of all things culinary began at a Mexican restaurant 30 years ago. The dedication she demonstrated there eventually led her to the opening culinary coordinator position for a national restaurant concept where she travelled throughout the southeast developing and training new employees. Working with the Director of Culinary Development, Chef Lee's career path became clear. Subsequent to that, an eight year stint with Metromedia Restaurant Group led Lee to the decision that she would move to Maui. She landed in the management team at Spago at the Four Seasons Resort, Maui. After nearly three years with Spago, Chef Lee created and sold her first catering company. Learning from that experience, she built her own ocean front venue where she is enjoying success at Sugar Beach Events.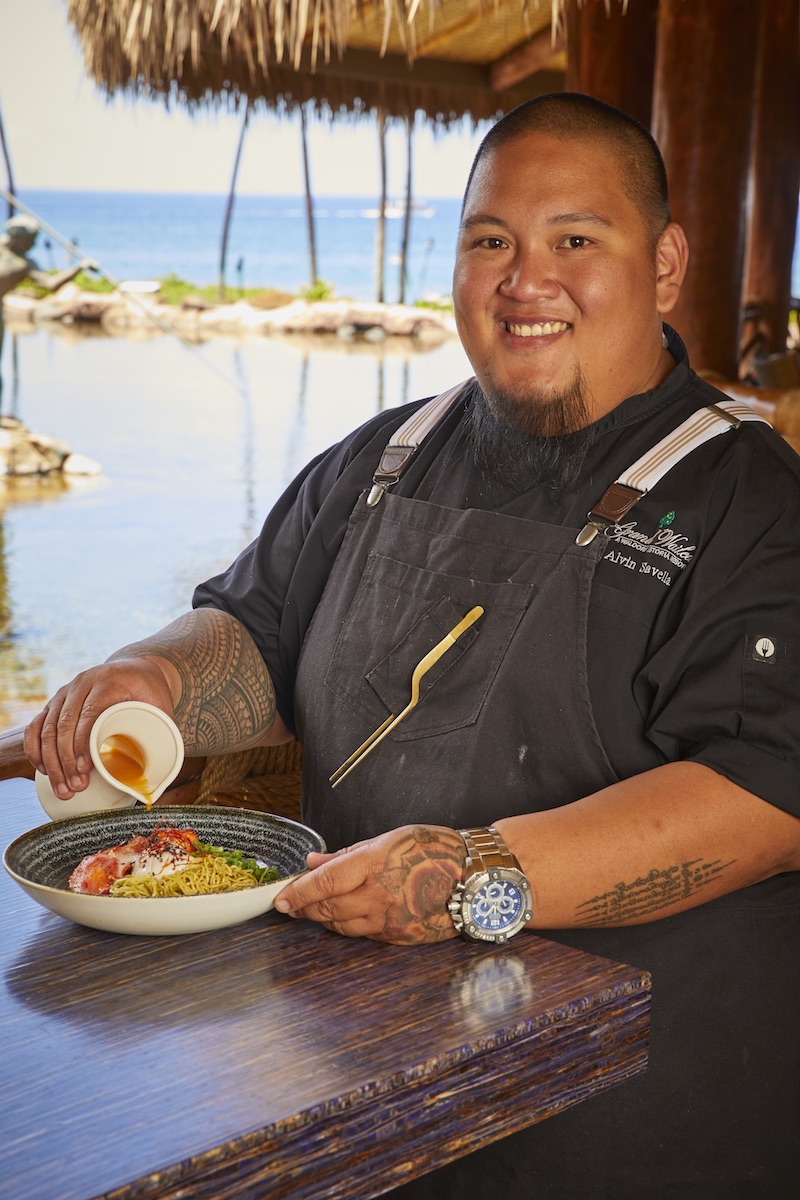 Chef Alvin Savella
Humuhumunukunukuapua'a at Grand Wailea
Read Alvin's bio
Alvin Savella is chef de cuisine at Humuhumunukunukuapua'a at Grand Wailea, A Waldorf Astoria Resort in Maui, Hawaii and is best known as the "Kitchen Assassin," throughout the islands (and on Instagram!). Born and raised on Maui, Savella's innovative approach to cuisine and style, paired with his unexpected secret tool—tweezers—has garnered him a loyal following. Recently named the 2018 Maui Chef of the Year by Maui Magazine, Savella has a unique knack for creating expected dishes in unexpected ways and sharing culturally-rooted dishes that evoke childhood memories.
Savella was exposed to the art of cooking at young age through family and his passion for food and implementing Hawaiian culture into the experience only grew. He received his Associates of Science in Culinary Arts and Bachelor of Science in Culinary Management from The Art Institute of California, Los Angeles. After college, he worked in the kitchens of Bon Appetit, Paramount Studios and the Riviera Country Club. Next, came 10 years at The Ritz-Carlton, Marina del Rey. Most recently Savella served as the restaurant chef for The Banyan Tree at Ritz-Carlton, Kapalua and chef de cuisine of Pulehu, an Italian Grill at the Westin Ka'anapali. Savella is also a brand ambassador for True Cooks, a product line offering chefs' kitchenware and clothing.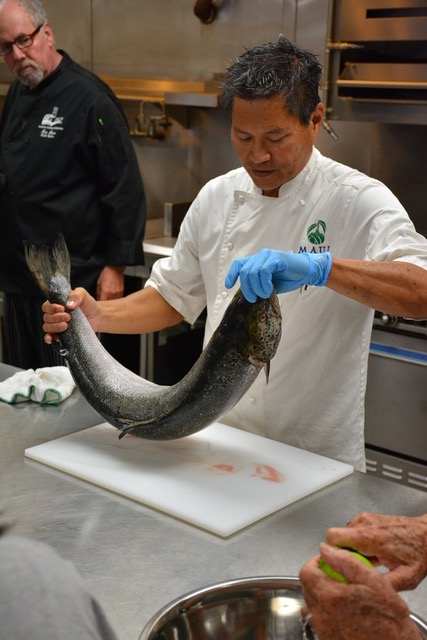 Chef Dean Louie
UH Maui College
Read Dean's Bio
Dean Louie's culinary experience started at the historic Palace Hotel in San Francisco as a Chef's Apprentice in 1990. He has led culinary teams in San Francisco, Oakland, Saipan, Guam and Maui.
In 2001, Chef Dean began teaching in the culinary arts program at University of Hawaii Maui College. As the Culinary Arts Program Coordinator, he spearheaded sustainability measures to recycle the culinary program's organic waste and reduce energy, water and expenses for the 38,000SF facility. And, in 2009, increased program fundraising to an average of $100,000.00 annually, while reducing program deficits until 2017.
As an advocate of outreach and distance education for Maui County, Chef Dean has taught Culinary Arts Camps to under-served populations on neighbor Hawaiian Islands of Lana'i and Molokai, and delivered workforce development classes for the Maui County Correctional Center (MCCC) in an effort to reduce inmate recidivism.
He develops, coordinates and teaches continuing education and training programs for youth and adults through UH Maui College's Office of Extended Learning and Workforce Development.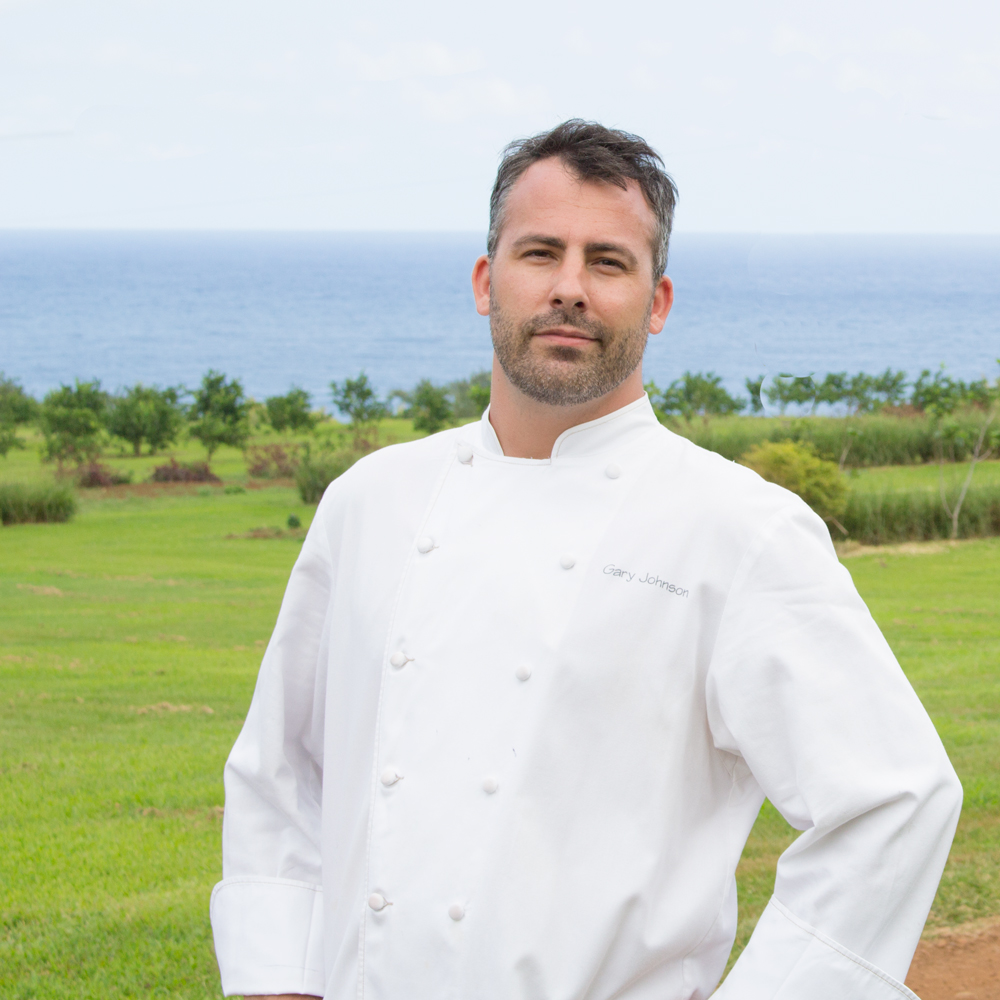 Chef Gary Johnson
Sea Salt Maui
Read Gary's bio
Gary Johnson grew up and began his hospitality career near his hometown outside of Fort Worth, Texas. Gary received his culinary degree at Le Cordon Bleu Dallas, and has worked in restaurants throughout Arizona, Colorado and Texas before moving to Hawaiʻi in 2010.
Since his time on Maui, Gary has worked in the award-winning kitchens of Capsiche, Kaʻana Kitchen and Joe's Nuevo Latino and has built lasting relationships with Maui's local farmers, fisherman, and ranchers. In 2015, Gary joined the newly opened farm to table restaurant Hāna Ranch Provisions as Head Chef. At Provisions, Gary's cooking was featured in over 40 publications in one year, including Vogue, The New York Times, The Los Angeles Times, The Food Network, HAWAIʻI Magazine and many more. In 2016, Provisions won an ʻIlima award for Best New Restaurant on a Neighboring Island and was listed as a Best New Restaurant by Hawaii.com.
In June 2018, Gary left Hāna Ranch as the Executive Chef and Director of Hospitality to craft his own food business, Sea Salt Maui. This Locavore Mobile Deli concept matches Gary's penchant for local organically grown produce, and thoughtfully sourced meat and seafood. When not in the kitchen, Gary enjoys spending time with this wife Audra, and their daughter Isley, lounging at the beach, or playing basketball.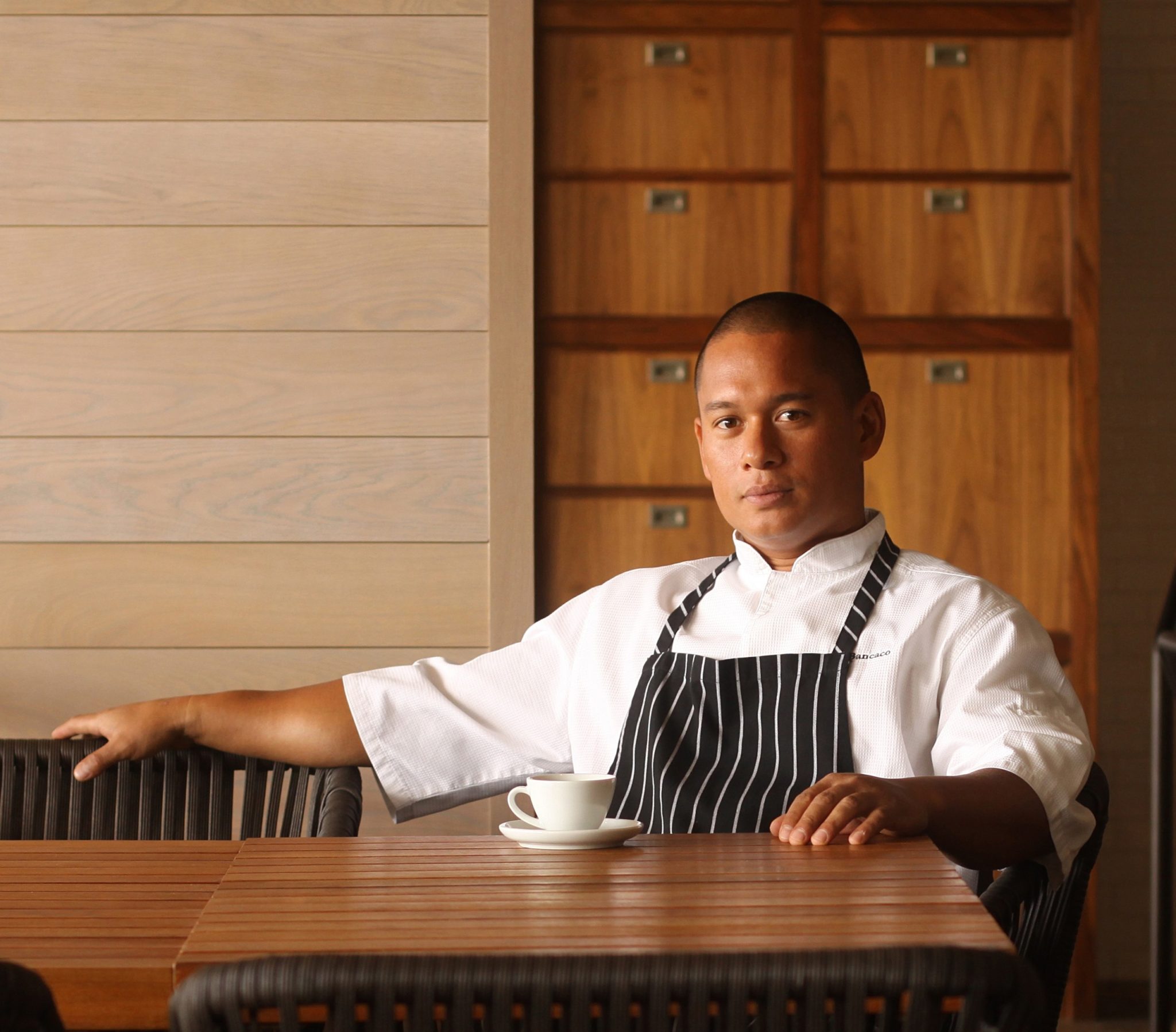 Chef Isaac Bancaco
Executive Chef, Andaz Maui at Wailea
Read Isaac's bio
In the spirit harmonizing of flavor, locally grown ingredients & globally refined technique, Andaz Maui at Wailea Resort's Executive Chef Isaac Bancaco (Kaʻana Kitchen, 2014's "Best New Restaurant" by Maui Nō Ka ʻOi Magazine) pays tribute to his stout Maui roots (Hawaiian, Japanese, Chinese, Filipino). In addition, Bancaco has been named the 2014 ʻAipono Awards "Chef of the Year," by Maui Nō Ka ʻOi Magazine. 2014 also garnered him Pacific Business News Top 40 Under 40, the only chef in PBN's 2014 class.
In 2011 Bancaco was honored as the only chef in Travel Age West's, "Future Faces of Hawaii Tourism" and "Top Young Chefs to Watch" by Hawaii Hospitality. As an active player in supporting Maui's farms and farmers, Bancaco displays a perfectly balanced menu of locally sourced components at the chic Andaz Maui at Wailea Resort.
He now flaunts using 85% from the islands top growers, ranchers and fishermen. After securing his first cooking position at the acclaimed Blue Ginger under Ming Tsai, Bancaco competed as Tsai's sous chef on "Iron Chef America" defeating Bobby Flay in "Kitchen Stadium," his first defeat on home soil. Born and raised on Maui, Bancaco possesses deep rooted pride in Hawaiʻi's locally grown and produced goods giving diners a paralleled sense of place and a taste of his island home.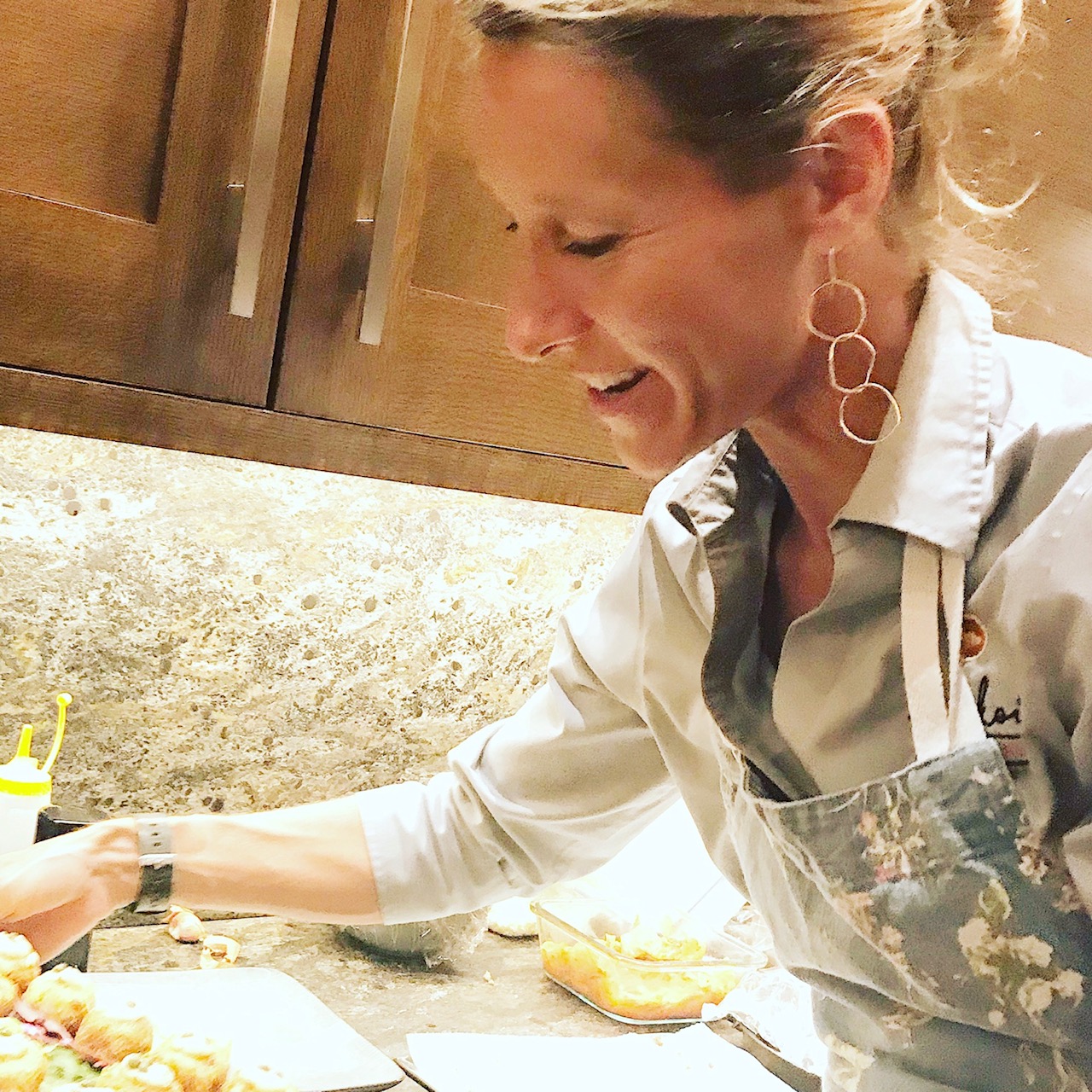 Chef Maja Liotta
Private Chef, Lilikoi Creations
Read Maja's Bio
Chef Maja Liotta is a self taught chef, working in the trenches from an early age in her parent's restaurant in coastal Maine. Hauling up lobster pots on her Dad's lobster boat and foraging for mushrooms in the soggy Maine woods left a mark on Maja Liotta at an early age. Always at home in the forest and along the shores, Maja developed a keen eye for uncommon ingredients and honed a gift to create meals from them.
Upon graduating from college in 1996, she ignored the nudge to pursue culinary. The Liottas made Maui home 5 years ago and their first home was on an organic farm in Keokea. It wasn't long before Maja was offered the opportunity to work as a chef for a private concierge to discerning clientele and her business grew from there through word of mouth.
Maja loves creating diverse and healthful meals for residents, friends, family and visitors to the islands. In 2017, she added her Culinary funshop, "Chiffonade and Sizzle" to her offerings as well as promotes clean eating and culinary instruction for local school aged children across the island for various organizations including Kihei Youth Center, The Blue Zones Project, Hawaii Tech Academy and Christian Home Educators of Maui. . Maja is also a keynote speaker at The Aloha House on the subject of the importance of nutrition for people in recovery.
Maja graciously embraces alternative diet requests, especially plant based/vegan gluten free. When she isn't cooking professionally, Maja enjoys Maui's splendor and chases around her three spirited kids.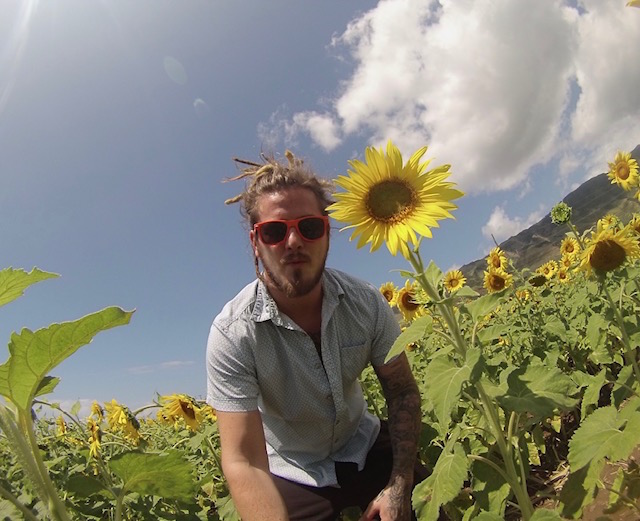 Chef Zach Laidlaw
Hua Momona Farms
Read Zach's bio
Zach Laidlaw, an internationally accomplished culinary mavin, was raised in the small town of Burlington, Illinois. He started in the industry as a dishwasher at the young age of 13. At age 16 he started cooking and quickly soon realized his passion and creativity would be endless in this profession. With a degree in both Culinary Arts & Hospitality Restaurant Management, Zach quickly stood out with his culinary talent taking him all around the world cooking and managing. From Chicago to South Beach Miami, followed by the British Virgin Islands, onto Australia and then here in Maui.
Maui is where he landed the Chef de Cuisine position at Fleetwood's on Front St. for two years. Just recently he took a step out of the busy kitchen life and started farming at Hua Momona Farms. He wanted to further educate himself with local agriculture, understanding the why's and how's of growing and maintaining self-sustainability. Zach supports our local farmers and is helping Maui become more self-sustainable one step at a time.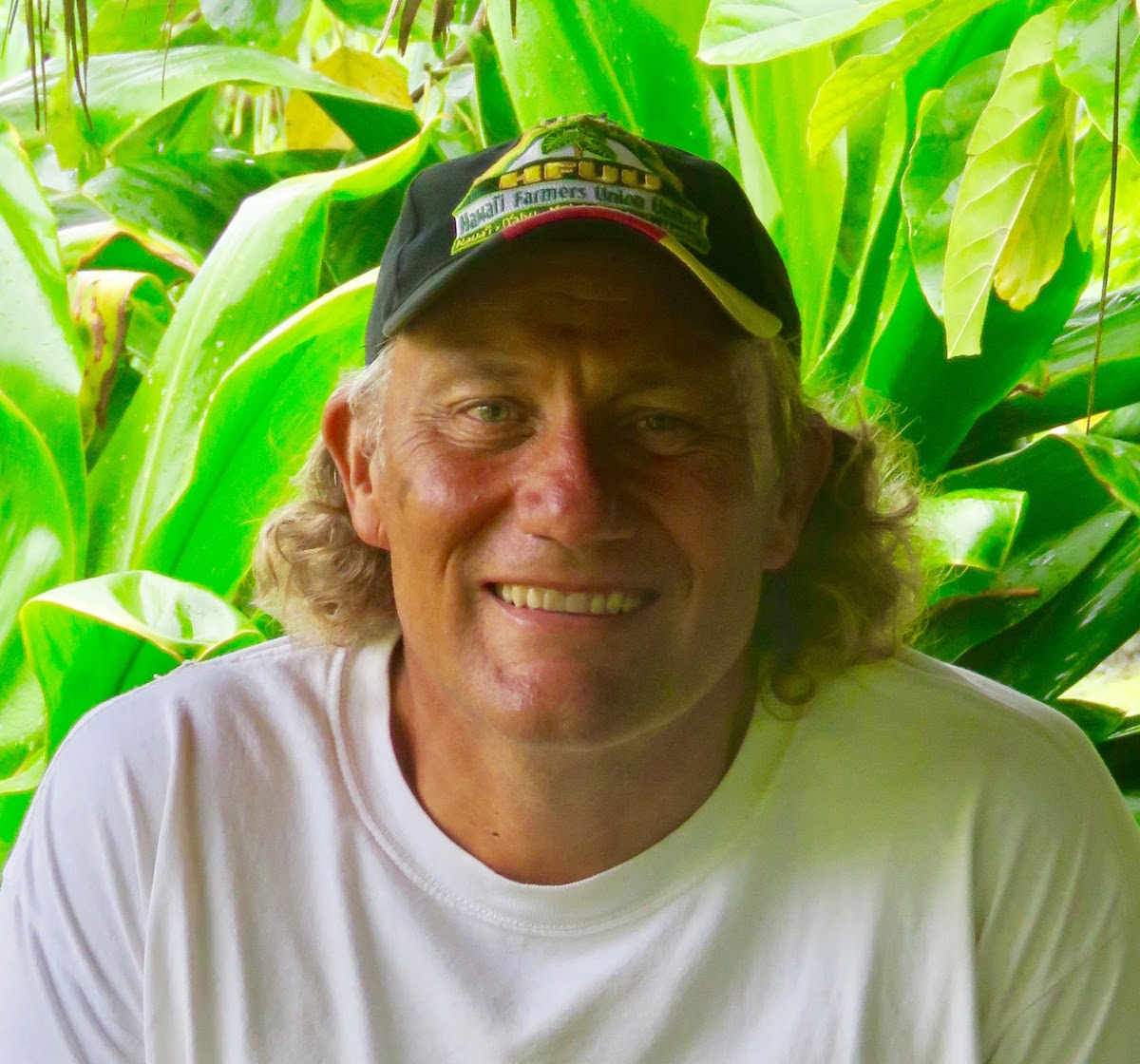 Chef John Cadman
Pono Pies
Read John's bio
Chef John Cadman is passionate about canoe plants, especially ʻulu (breadfruit) a main ingredient in his most locally-sourced Pono Pies, and its potential as a healthy and local food source for people throughout Polynesia. John is famous to many of our students from his days working as cafeteria manager in Haiku Elementary, King Kekaulike High School and Kamehameha Schools Maui.
Now as owner and operator of Pono Pies, John creates delicious sugar, gluten, dairy and GMO-free raw desserts out of as many locally sourced ingredients as possible. His pies are not only delicious but also represent his contribution to eating in a more pono (righteous) way that is both healthy and sustainable.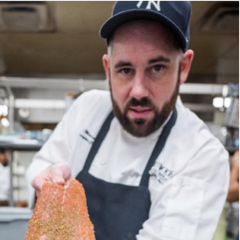 Chef Eric Morrissette
Executive Chef, Fleetwood's on Front St
Read Eric's bio
Chef Eric's taste for culinary excellence stems from his upbringing in his parents bakery, which inspired him to further his education at the Lincoln Culinary Institute in Connecticut. Since then, he has worked alongside highly acclaimed chefs in establishments, including the Michelin-rated Eleven Madison Park, where the importance of 'attention to detail' became a lifestyle, and not just a job requirement. He credits his travel adventures for developing regional flavors and techniques, and has been utilizing his experience to develop and execute the award-winning cuisine at Fleetwood's on Front St. since becoming the Executive Chef in 2012. "Sustainable Agriculture is my passion and I implement this practice in every dish that I create at Fleetwood's. I believe in balanced, unprocessed whole foods. I believe in community involvement and take an active role in advocating for Sustainable Agriculture."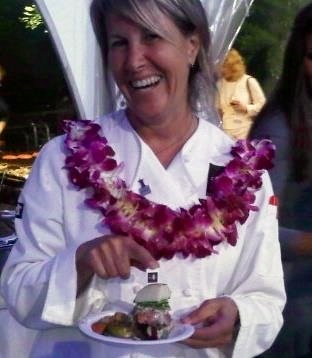 Chef Carol Wallack
Private Chef
Read Carol's bio
Carol, born and bred in Los Angeles, made the move to Chicago to spread her culinary wings in 1995. She arrived to find a culinary pulse that rivaled New York as the best food city in the country.
Carol worked with her sister to open and operate, a 'great neighborhood haunt', Deleece Restaurant for 10 years before opening her own. She opened Sola 
Restaurant in 2006, using Hawaiian flavors and traditions with midwestern sensibility, expressing her love of the Hawaiian islands.
She embraced the farm to table movement in Chicago and involved herself with the Green City Market bringing the bounty of the midwest to the city for the top chefs to use in their restaurants.
Carol and Sola received many awards and accolades. Sola was chosen one of Chicago's best new restaurants 2007. She was chosen as one of Chicago's best chefs 2009, named one of Chicago's Culinary queens, national restaurant association / Food Arts chef BBQ winner 2008, 2009 and winner at South Beach Food and wine Festival-Rachael Ray's burger bash, 2009, the Best of the Best at South Beach Food and Wine Festival, 2011, and 3 consecutive years being invited to cook at the James Beard Foundation.
Now retired, she devotes her time to creating ice cream flavors (a passion she discovered at Sola), making cookies, an occasional catering job, entertaining at home, enjoying beach life or skiing in the winter and raising her pup, Edie.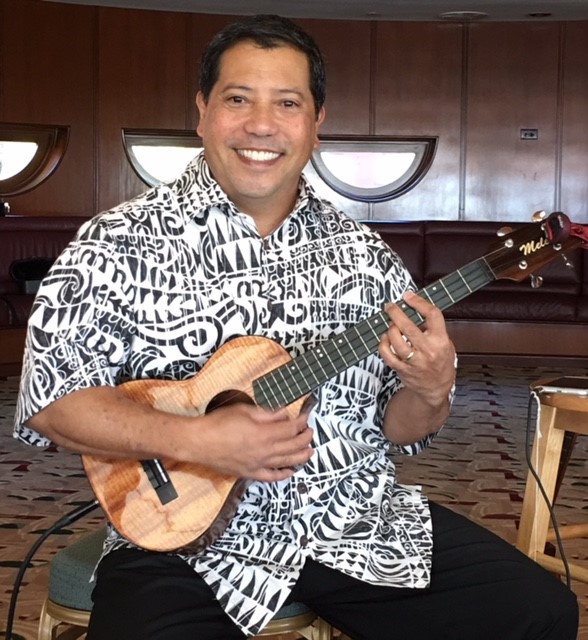 Ukulele by Arlie-Avery Asiu
In addition to our student films, this year's event will feature ʻukulele music by Arlie-Avery Asiu! Arlie plays regularly on Maui with local artists such as Wille K and also teaches ʻukulele lessons. 
He began composing music at age 9 and has had multiple Nā Hōkū Hanohano, in 2017 for "ʻUkulele…Off the Couch" and in 2018 for "My Dog Has Fleas".
His music incorporates jazz, rock, and Hawaiian sounds. His instrumental songs blend 'ukulele with cello, bass, saxophone, various drums and—in true Hawai'i style—a rubber slippah. Arlie's enthusiasm shines through in his refreshingly upbeat music. He prefers fancy finger picking over strumming and loves to experiment with unusual tunings. He doesn't play it safe—he stretches himself artistically. For more information visit Arlieʻs website.
"A new experience has arrived with this great project, undeniably unique in every way! When the norm gets challenging, you can bet Arlie Asiu has created a more needed refreshing sound for the 'ukulele! TOTALLY AWESOME 'UKULELE!!!"- Uncle Willie K