Program Assistant Position
Part-time, 15-20 hours average/week, minimum $14/hour, starting September 1st, 2019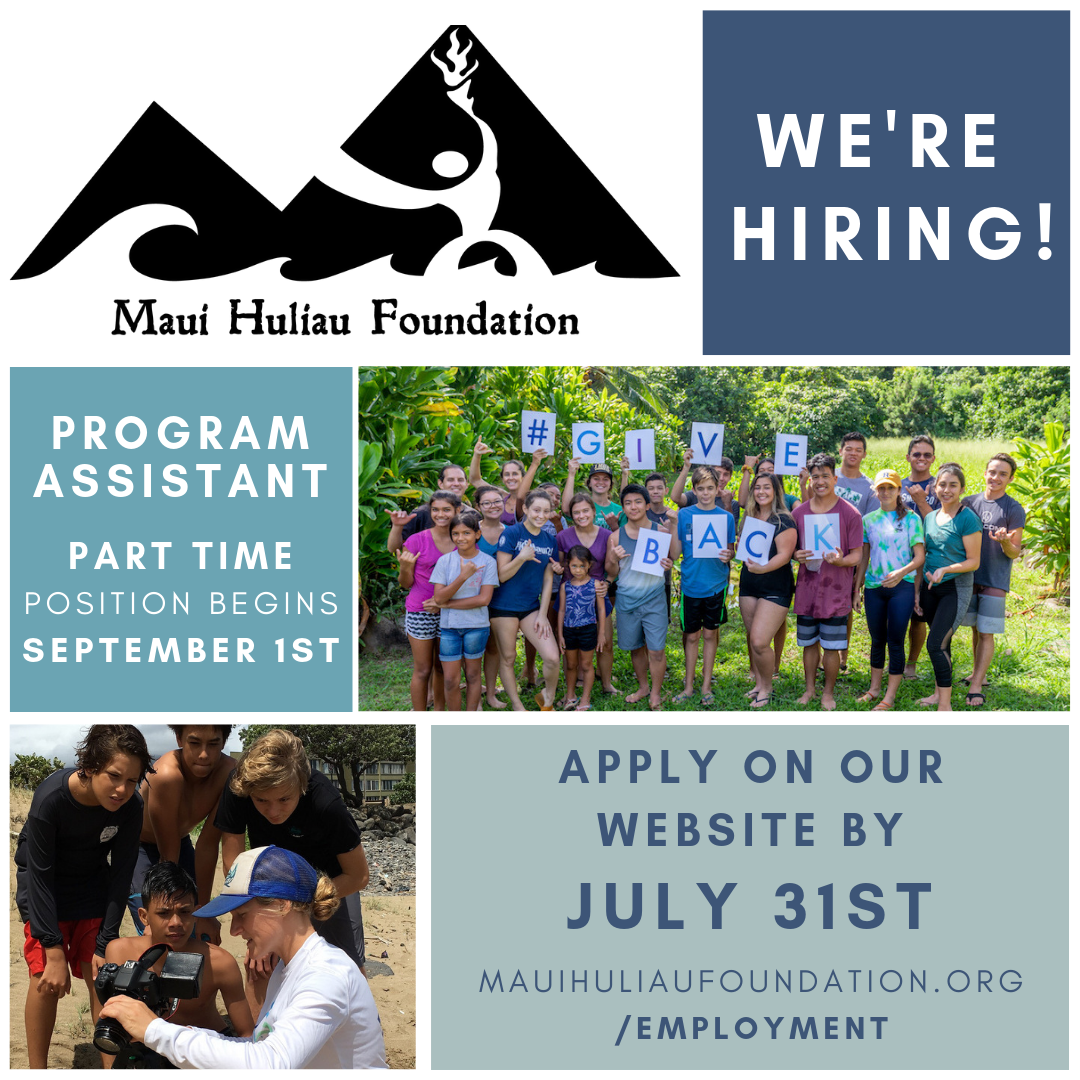 We're Hiring!
This is a part-time position with the the potential to grow in to a full time position in 2020. Medical benefits are available to employees who work more than 20 hours per week. The $14/hour starting wage may be increased at the time of hiring or soon afterwards based on prior experience and job performance.
Description: The Program Assistant will assist in planning, coordinating and teaching all of our five programs, but will primarily focus on our Huliau Environmental Filmmaking Club and Huliau Climate Literacy programs. Job duties will include teaching environmental studies and filmmaking both in and out of the classroom. You will assist with some administrative work such as curriculum development, scheduling with students, and tracking program outcomes. You will also be involved in community outreach and fundraising events. Hours are somewhat flexible and will be discussed during the interview process. You must be able to work occassional weekend hours (approximately one day per month).
Qualifications: Our ideal candidate would have a minimum of two years experience working with teenagers. A college degree in a relevant field and/or filmmaking experience is preferred.
Deadline to apply is July 31st.  For questions call our Executive Director, Malia Cahill, at 808-757-2100.