Student Films and Festival Selections
Over the past seven years our students have created 60 plus short environmental films which have been selected 108 times in 22 film festivals around the world!  Here you can watch the films and see the festival selections and awards that they have won.
The Ocean:Our Foundation- Maui Film Festival
More 2018 film festival selections coming soon!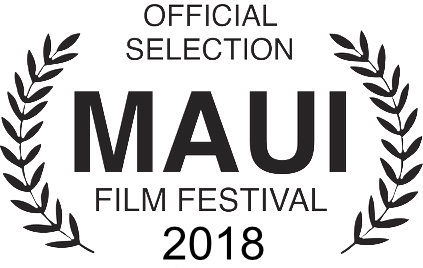 Growing Farmers- International Wildlife Film Festival, Environmental Film Festival at Yale, Colorado Environmental Film Festival, Elements Film Festival
Prescription Strength Convenience- Hawaiʻi International Film Festival, Wild & Scenic Film Festival, Earth Port Film Festival, Colorado Environmental Film Festival, Elements Film Festival
Zero Waste- Hawaiʻi International Film Festival, Earth Port Film Festival, Colorado Environmental Film Festival, Elements Film Festival
Sea Police- Environmental Film Festival at Yale, Colorado Environmental Film Festival, Elements Film Festival
Under the Sea Debris- Hawaiʻi International Film Festival, Wild & Scenic Film Festival, Environmental Film Festival at Yale, Colorado Environmental Film Festival, Elements Film Festival
Rising Tide- Wild & Scenic Film Festival (Student Filmmaker Award), Colorado Environmental Film Festival, Elements Film Festival
Aloha + Challenge- Hawaiʻi International Film Festival, Elements Film Festival
Cities Beneath the Sea- Colorado Environmental Film Festival, Elements Film Festival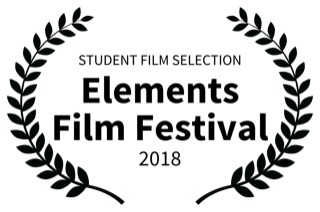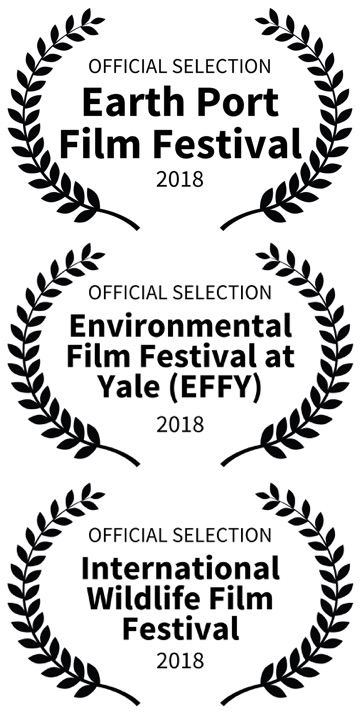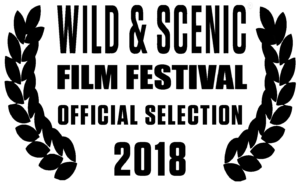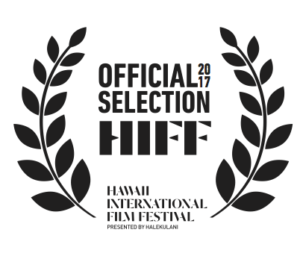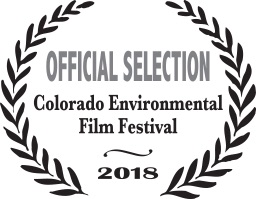 When We're Gone- Hawaiʻi International Film Festival, Colorado Environmental Film Festival, Philadelphia Environmental Film Festival
From Flowers to Food- Hawaiʻi International Film Festival, Wild & Scenic Film Festival
Carbon Funk- Wild & Scenic Film Festival, Colorado Environmental Film Festival, Earth Port Film Festival
Fields of Change- Colorado Environmental Film Festival
Restoring the Dunes- Hawaiʻi International Film Festival
Collaborative Conservation. E Kumupa'a, A Step Forward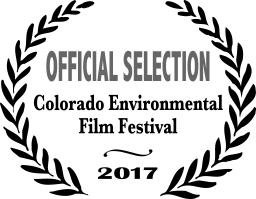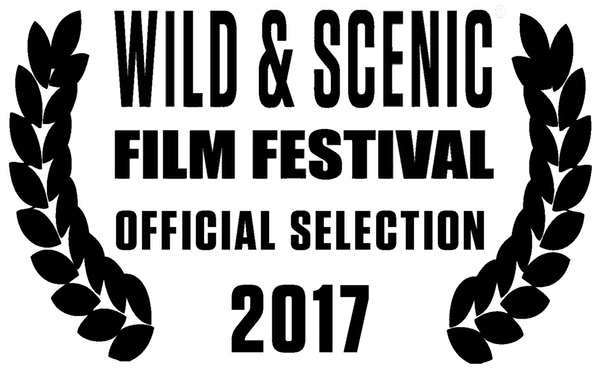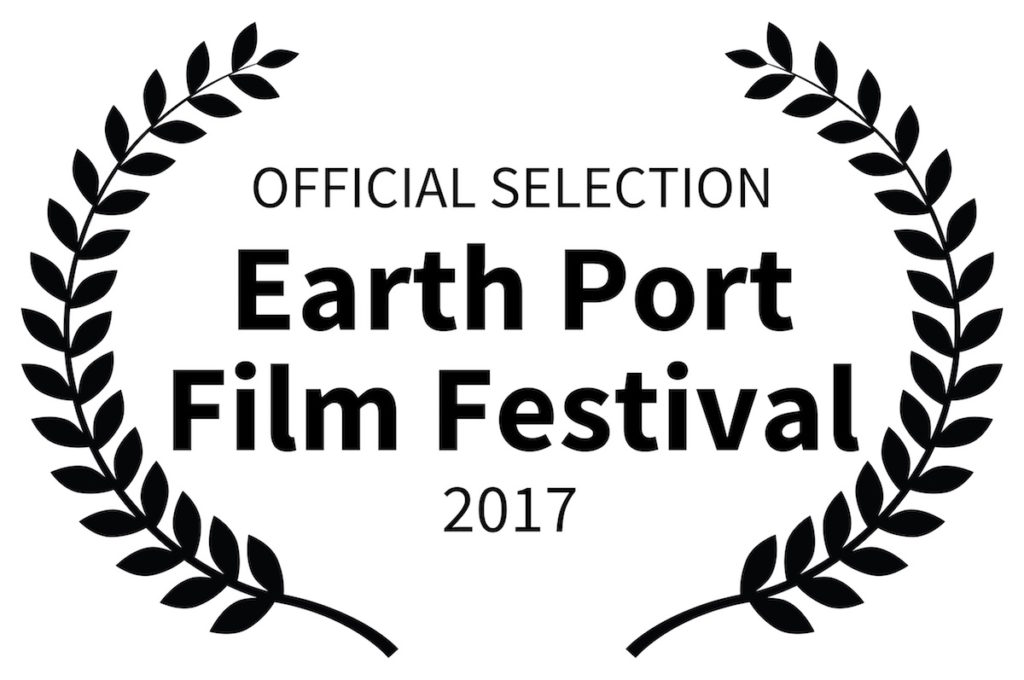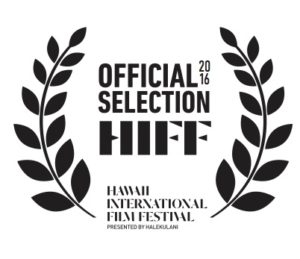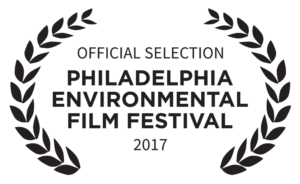 Distress Call- Wild & Scenic Film Festival (Kids Awards 2nd Place 2016), Colorado Environmental Film Festival (Youth Award Winner 2016), Cinema Verde 
Wai: A Public Resource- Hawaiʻi International Film Festival, Cinema Verde
Ready to Stand Up- Cinema Verde
How the Foam Free Future Project Began- Hawaiʻi International Film Festival, Cinema Verde
A Journey to a Foam Free Future- Wild & Scenic Film Festival, Colorado Environmental Film Festival, Environmental Film Festival at Yale, Earth Port Film Festival (Youth Film Award), Cinema Verde
Detective Pideon: A Timeless Mystery- Hawaiʻi International Film Festival, Cinema Verde
Let the ʻOpihi Rest- Hawaiʻi International Film Festival, Cinema Verde
Adventures of Fast Food Fighters- Wild & Scenic Film Festival, Colorado Environmental Film Festival, Cinema Verde
2013-14
Maui's Axis Deer: Exploring Solutions to a Growing Problem– HIFF, Taos
Sauronmart: The Lord of the Cards
Fleming's Legacy An Arboretum for Maui– Cinema Verde, Taos
The Coralax– Wild & Scenic (multiple on-tour showings), HIFF, San Francisco Ocean Film Fest, Youth Making Ripples (2 Awards), Honolulu African American Film Festival, Taos Arts Film Festival (Audience Choice Award), World Oceans Day Film Festival, Cinema Verde, Grey's Reef, Eco-Kids Film Initiative at the South African Eco Film Festival
Restoring the Piko– Cinema Verde, Taos
Vibrance and Abundance: A Future for Maui's Reefs -Taos
Remember Your Roots -Cinema Verde, Taos
2012-13
Barges-HIFF
Pump Don't Dump– HIFF
Connectors– HIFF
Mountain to Sea, Maui Eat Local Project, Tiny Invaders, Beyond the Kernel, Battle Miconia, Away, Hawksbills:A Path to Recovery, A Tale of Three Bottles
2011-12
Bottle vs Tap– American Conservation, Wild & Scenic, Water Take One, Earth Port
Fueling the Future– Independents, Wild & Scenic, American Conservation
Mālama i ke Kai– HIFF, American Conservation, Wild & Scenic
One Farm: Two Purposes -American Conservation, Wild & Scenic
Saving Oneloa– HIFF, Independents, American Conservation
Too Many Cats– HIFF, Independents, American Conservation
2010-11
Aqua Hazard– International Marine Debris Conference, Waimea Film Festival, Amer Conservation, HIFF
Killer Plants– HIFF, American Conservation Film Festival
The Adventures of Oranges (GIFF, Wild & Scenic, IFF, American Conservation)
Water Nation, Tourism: The Fate of Maui, Eco-cars