Casting Call for Kids Ages 5-10!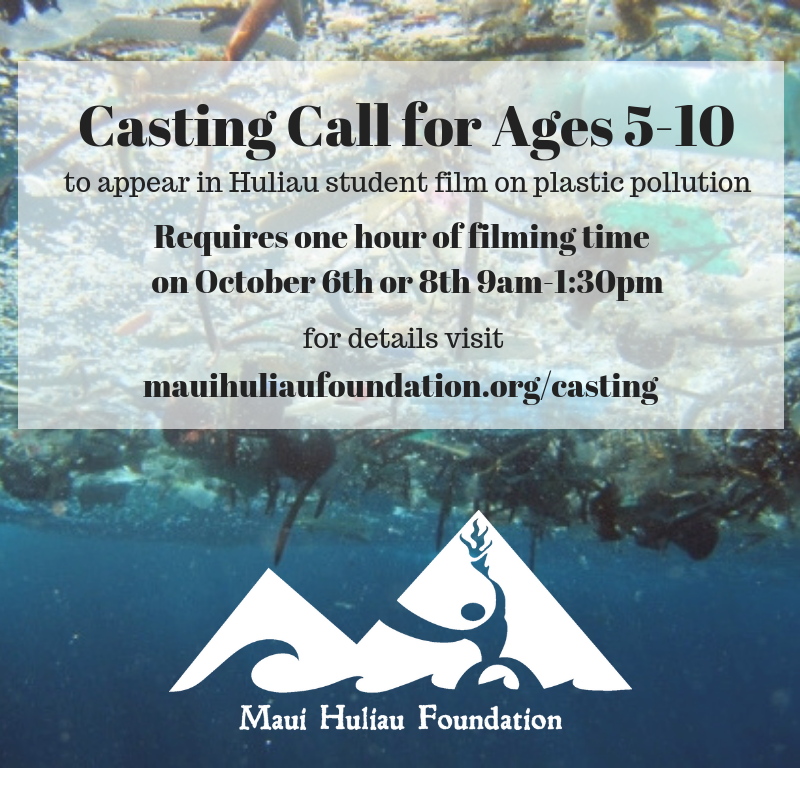 One of our fall student film teams is making a "kids speak" style film about plastic pollution. They are looking for outgoing children between the ages of 5 and 10 to interview on camera about plastic pollution for one hour on this coming Saturday October 6th or Monday October 8th holiday. We will be filming at Laulima building at Maui College from 9am to 1:30pm both days and each parent/kid will choose a one hour time slot.
The film will appear at our annual film festival in May 2019 at Iao Theater and your family will receive free tickets to the event. In late June the film will be added to our YouTube channel. Parents may watch and/or review the footage before signing a release waiver. Please fill out this brief online form if interested. Our staff will contact you to follow up and answer any questions. No experience, preparation or expertise necessary.
The point of the film is to get a kids view on plastic pollution including where it comes from, the impacts it has, and solutions. Parents do not need to prep the kids on answers as we are seeking the unique kids perspective, both in terms of insight and humor. The interview itself should not take more than 30 minutes but we are reserving an hour per kid for set-up and any paperwork. For additional questions call Malia at 757-2100.
Fill out application