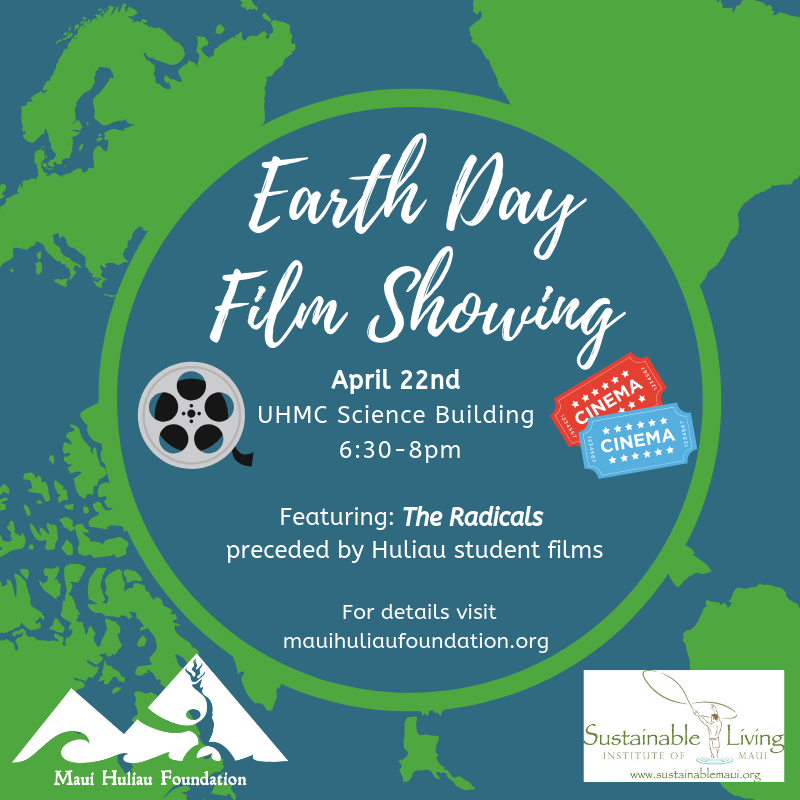 Join us at the UH Maui College ʻIke Leʻa science building for a free Earth Day film showing hosted by the Huliau Outdoor Leadership Council and Sustainable Living Institute of Maui!
Students will be presenting two short Huliau student films followed by the documentary The Radicals. The documentary will be preceded by a brief filmed introduction by one of the filmmakers, Tamo Campos, who our students met in January at Wild & Scenic Film Festival.
You can read the film description below or click here to visit the film website.
With breathtaking cinematography, The Radicals is a documentary film that follows four snowboarders and surfers driven to become social and environmental stewards through their connection with the environments in which they play. By enjoying and appreciating their natural surroundings, these awakened athletes introduce us to some of the worlds most dedicated activists and game-changing wilderness initiatives that can actually change the world.
Click here for a Maui College campus map with the science building location marked.